These MINI and MOIST Banana Muffins with crumb topping are the most delicious banana muffins you'll ever taste! Since they're mini, they're great for a healthy breakfast on the go! This banana muffin recipe has been made thousands of times – find out why these banana muffins are the BEST and MOST POPULAR!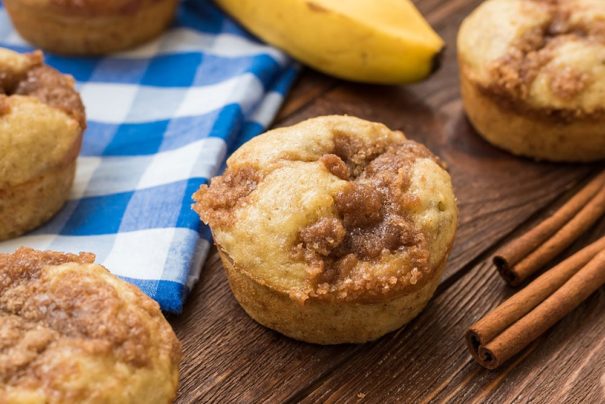 Bananas. Do you love them? I do. I'm in this routine where I eat 2-3 bananas every day. I have to buy 2 bunches a week at the store to keep up with my banana love!
Brown bananas though kind of freak me out. Here are the best ways to store bananas if you want to prevent that! I can handle a little brown here or there, but when they go very brown and mushy, I can't eat them with a spoon like some people do. So what to do? You can make a banana smoothie, that sounds good. Or you can make banana soft serve ice cream, also really good. Or you can make these Mini and Moist Banana Muffin recipe!