This ground beef casserole or commonly called Shipwreck Casserole is a comfort food meal that always gets rave reviews. This super easy version of the classic Shipwreck Casserole is made with ground beef, rice, potatoes and lots of veggies, baked together in the most delicious tomato sauce. This dinner is quick to throw together, and it freezes well too. This beef casserole is one of my favorite cozy winter meals!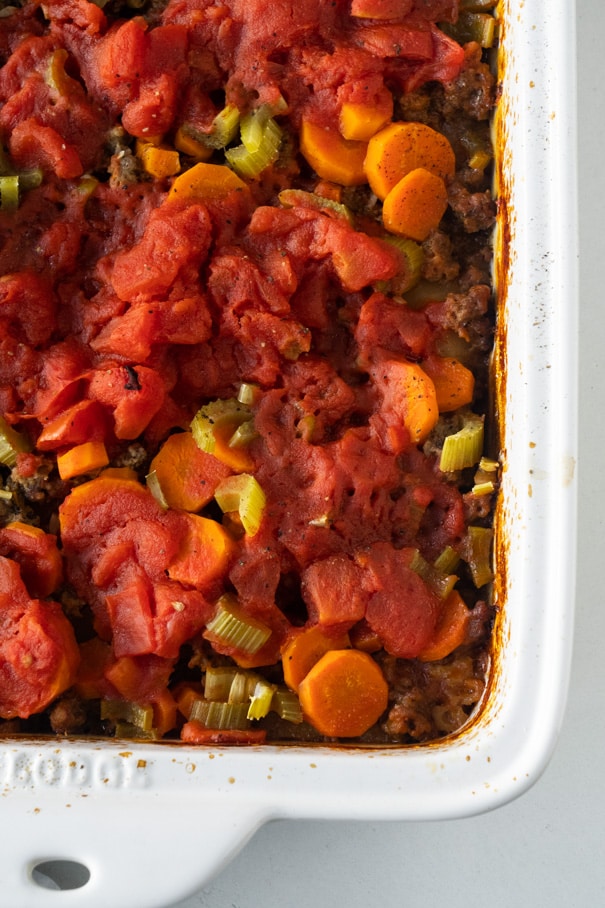 Casseroles like this one are a staple in my house. My family loves cabbage roll casserole, quesadilla casserole and this hearty beef, rice, potato, and veggie dish.
You can never go wrong with a good casserole, and this one happens to be a childhood favorite. It's loaded with all the goods – ground beef, rice and veggies, making it a complete meal. This recipe is also so easy to customize to your tastes, which makes it perfect for even the pickiest eaters.