These super easy sugar cookies are soft, light, and they simply melt-in-your-mouth with each bite. These are one of my family's favorite Christmas cookies!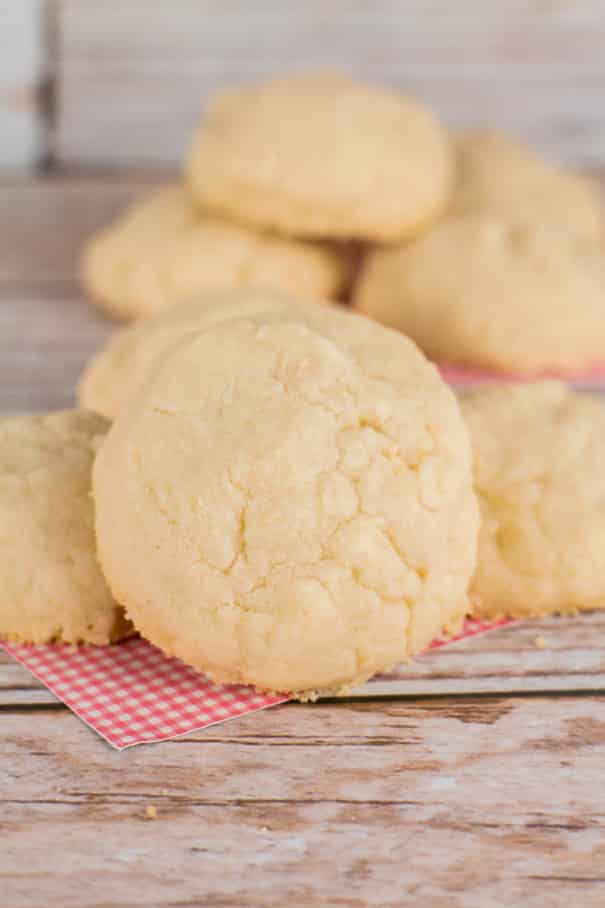 Pop one of these light and fluffy little guys into your mouth and it will melt away with the most wonderful sweet flavor! These cookies are just like biting into a cloud – so puffy and delicious. These cookies are simply irresistible!
Every year around the holidays, you can find me in the kitchen baking up all of our favorite Christmas cookies. And these easy sugar cookies are at the top of my baking list. A must-make every year.