Easy Cheesy Cauliflower Casserole is delicious and only takes 10 minutes to prepare! This loaded casserole recipe is made with Cheddar and Parmesan to make it extra cheesy! My family declares it one of their favorite side dishes on the holiday table! Low carb friendly.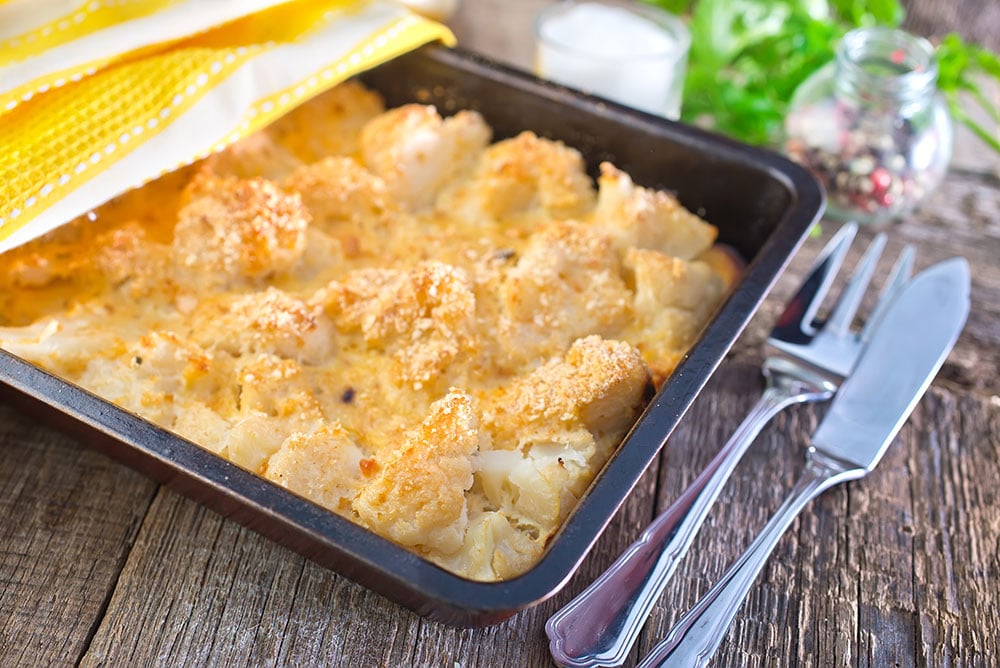 Ok, we have the 3 C's here. Let's talk about them.
Cheesy – who doesn't love cheesy dishes (hello Cheesy Green Beans)? Mozzarella, Cheddar and Parmesan are my favorites for recipes. And this recipe includes 2 cheeses!
Cauliflower – beautiful cauliflower, fresh from the garden, I love you. You can't go wrong with cauliflower, you just can't!
Casserole – I love casseroles. You put them inside the oven and magic happens. That's the only way I can describe it.
We love this casserole, especially when we can pick the cauliflower straight from the garden. We love this dish as a meatless Monday meal with crusty bread on the side. But you can also serve the casserole as a side dish, it's perfect to pair with a meat at the holiday table.