This recipe for easy chicken pot pie is a creamy mixture of chicken, vegetables and mushroom soup that is topped with a Bisquick flaky crust and baked to a golden brown perfection.
Chicken pot pie is comfort food at its finest, and this version features the most delicious flaky topping made so easily with Bisquick.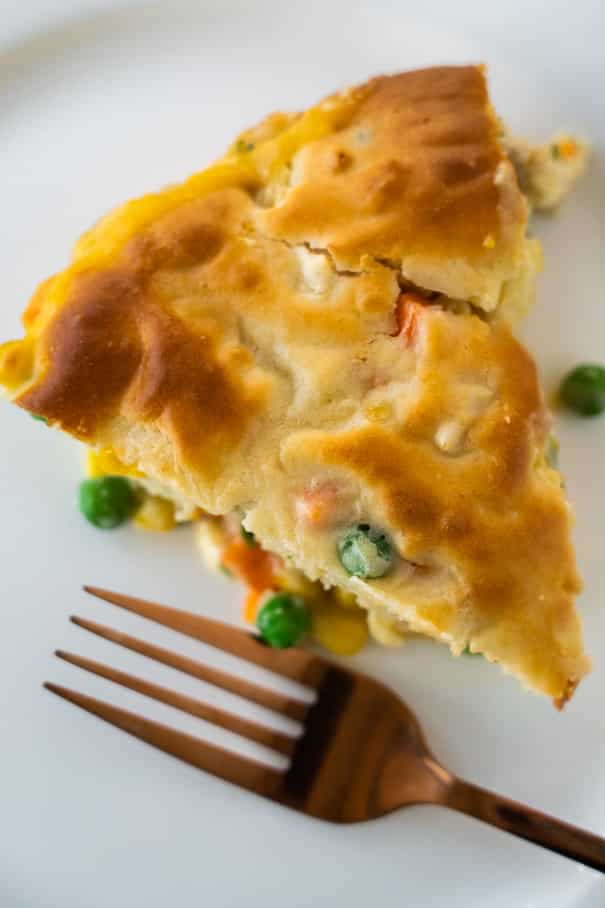 Chicken pot pie is one of those classic dishes that seems to never go out of style. It also happens to be kid friendly, which of course is always a bonus in my book. This easy chicken pot pie is my version of the classic. The filling is savory and rich, while the simple pie crust is flaky and cooked to perfection.