Oven Baked Sun-dried Tomatoes in olive oil and Italian spices recipe. This easy homemade recipe will leave your kitchen smelling great and you saying MMMMMM! Includes directions on how to make and freeze sun-dried tomatoes. Use them in pasta, chicken, shrimp, bread, pizza, dip and so many other recipes!
When life gives you a whole lot of tomatoes you make cherry tomato sauce, roma tomato sauce, stewed tomatoes, diced tomatoes, tomato soup, slow cooker tomatoes….. and then you make these Sun-dried Tomatoes! Can you tell I really love tomatoes?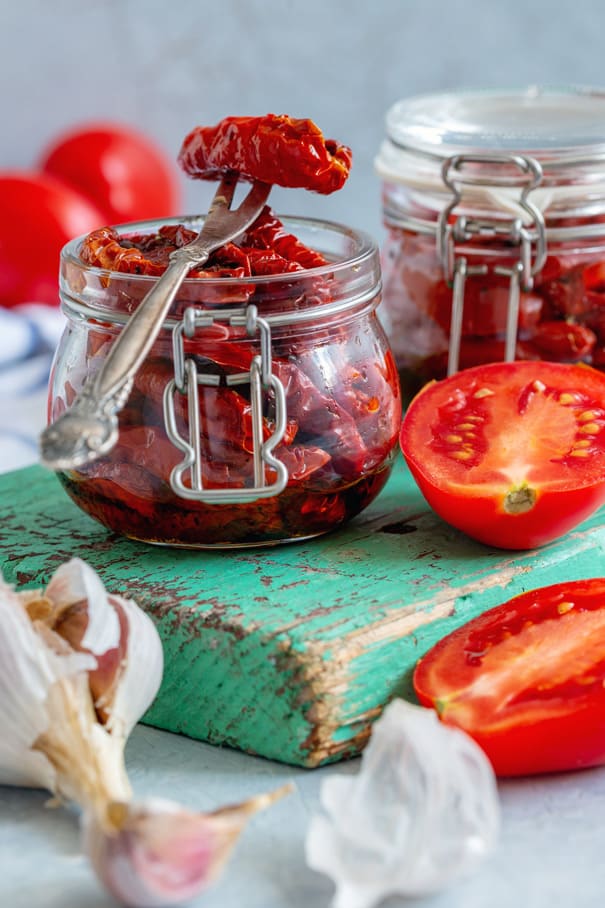 How to Make Sun-Dried Tomatoes in the Oven
Baking the tomatoes in my opinion makes the best sun-dried tomatoes. They're rich in flavor, they don't loose their color and they taste as authentic as those fancy store bought bottles that cost a small fortune.