The BEST Black Bean Brownies recipe – healthy, vegan, gluten free and really easy to make! These moist brownies are made with canned black beans and peanut butter making them extra fudgy. I love how simple they are to make and how much kids and adults both love them!
Black Bean Brownie Recipe
You know I only share the best with you guys, right? So you totally have to believe me that this Black Bean Brownies Recipe is what brownie dreams are made out of!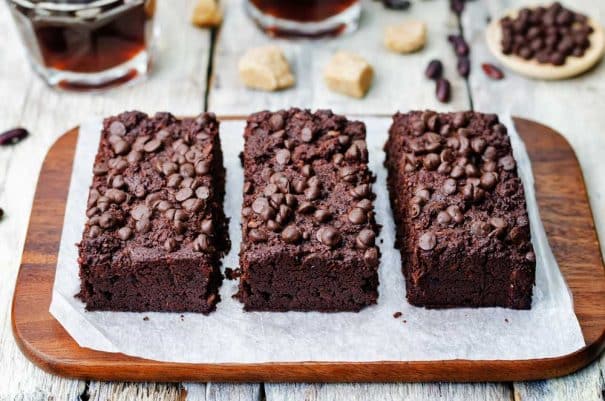 We finished these brownies in 2 days. I went into the brownie box (what, you don't have a brownie box?) for one and there was no more left. My hands started to shake, "Matthew, did you eat the last brownie?!" I shouted. He said yes. My night was destroyed. The next day I made another batch. These brownies are THAT GOOD.