How to make BBQ Sausage Kabobs in the oven! This easy healthy recipe makes Sausage Shish Kabobs with mushrooms and peppers in the oven, no grill is needed!
How to Make Kabobs In The Oven
Hi everyone! It's so easy to make Shish Kabobs in the Oven! You don't need a grill for BBQ kabobs anymore! Let me show you how!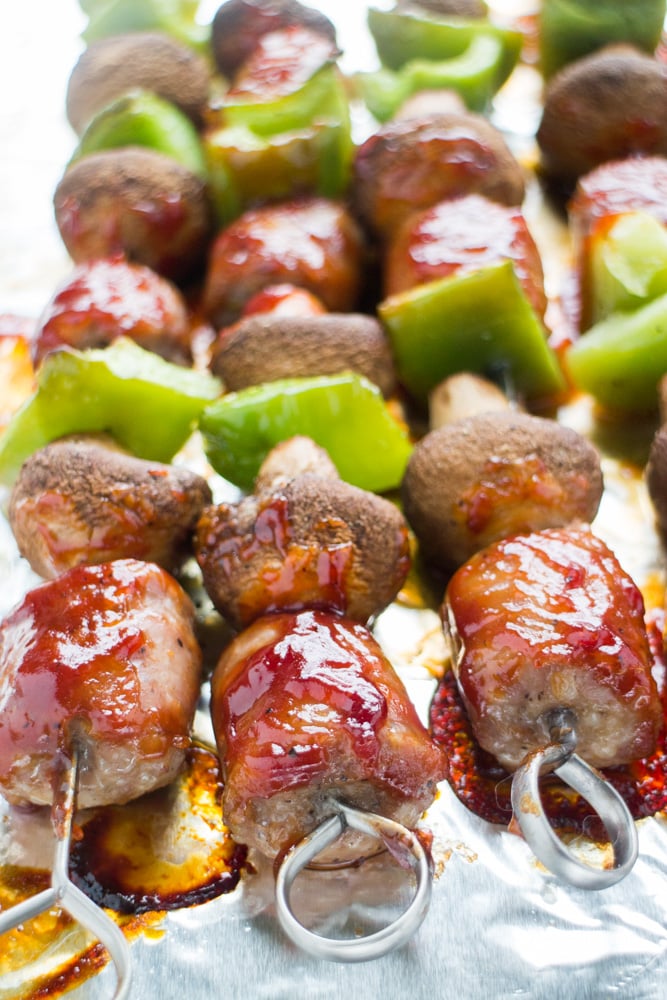 Can you believe it's almost the end of May? Pretty soon it'll be Summer and weekends will be filled with barbecues and picnics! I love a good barbecue but sometimes it's hard living in the city. You either need to live in a building that allows grilling or you need to get to the park early to use one of the grills there.