Baked Broccoli and Cheese Sticks recipe is easy to make and only uses 5 ingredients. This delicious snack food is perfect to serve as a party appetizer or snack! Your kids are going to love these easy cheesy broccoli bites!
Baked Broccoli Cheese Recipe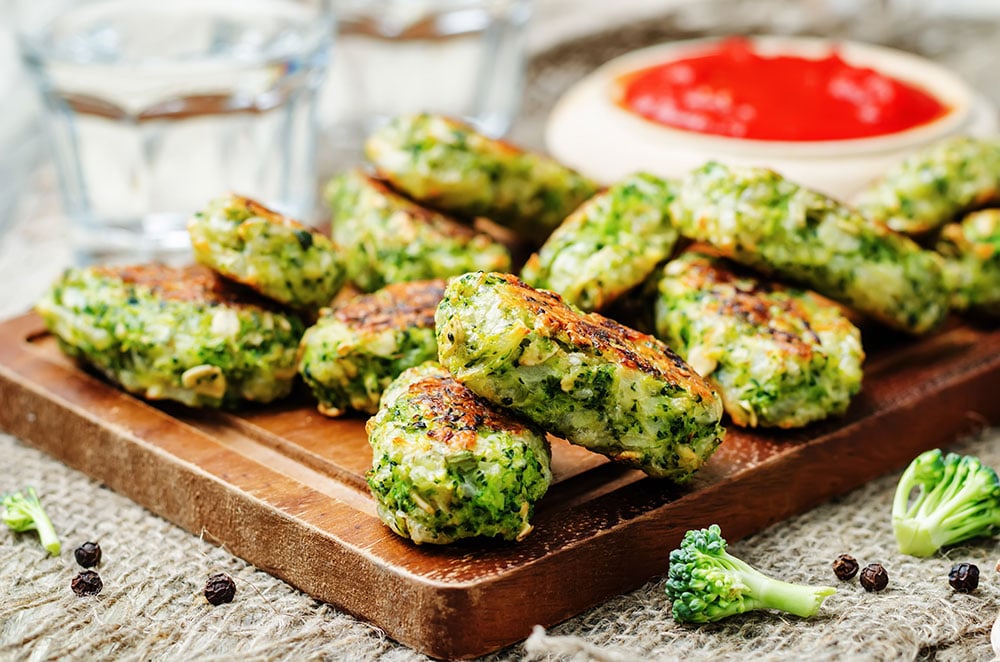 Do you love broccoli? Me too! These Baked Broccoli Cheddar Cheese Sticks are a great snack for broccoli lovers, perfect to serve as a appetizer for a party or as a afternoon snack. With our broccoli almost ready to be picked in the garden, I predict there's going to be many Baked Broccoli and Cheese Sticks in my near future!
You only need a few ingredients for this recipe, the sticks are super cheesy, they're packed with 3 cups of fresh broccoli – what's more to say? They're perfect!
What else is perfect? The combo of broccoli and cheddar cheese! I love these 2 ingredients for dinner! So it's no surprise that when you mix broccoli and cheese together they make delicious cheesy snack sticks!