EASY to make zucchini tots recipe that your family is going to love – even your picky toddler! These healthy nuggets are ready in less than 20 minutes total and are 136 calories a serving. Low carb and keto recipe!
Zucchini Tots
This weekend I had 3 gorgeous zucchini squashes sitting in my refrigerator. What should I do with them? I thought about muffins, I thought about zucchini cookies, but I didn't want to make something sweet – I wanted my zucchini savory. Always thinking of how to bridge the gap for family meals between adults and toddler approved I made these Shredded Zucchini Tots.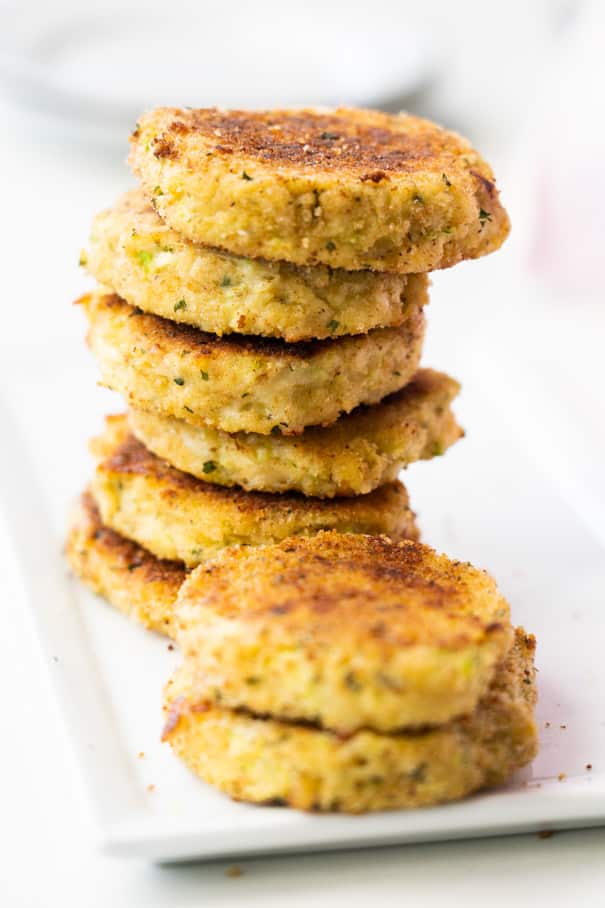 You guys, these are SO GOOD. How good are they? Well let me tell you. They're so good I'm thinking about growing zucchini squash in the garden this year JUST so I can make these tots!