DIRECTIONS on How to Dry Mint Leaves for Mint Tea! These DIY How to Make Mint Tea instructions shows how easy it is to dry mint leaves so you can make your own homemade mint tea. I store this dried mint tea for months so I can enjoy the health benefits year round!
How to Make Mint Tea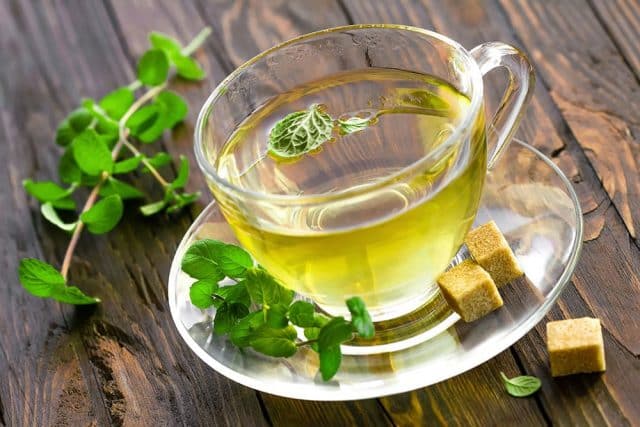 I start everyday with a cup of tea. Do you?
It can be warm or cold, it doesn't really matter. Most green and black teas have enough caffeine for that morning boost. My morning always starts with a yawn. Then I waddle out of the bedroom with my comfiest bed shirt on and make myself a cup of tea.
I then continue to have a few cups of tea throughout the day. The kind of tea depends on the season and my mood. In Winter I might start with English Breakfast or Earl Grey. In the Spring it's all about Green Jasmine. A nice spiced tea is great for autumn.
Homemade Mint Tea
But the Summer is dedicated to Mint tea. And drying mint is so easy!