HOMEMADE BABY COOKIES recipe for baby led weaning and soothing a teething baby! These healthy Sweet Potato cookies are made with mashed sweet potato, banana, baby cereal and oatmeal! My favorite part is that these cookies are so delicious we can share them together!
Sweet Potato Baby Cookies
Can you believe Enceladus just turned 8 months? How time flies! With month 7 came her craving for finger food! No Mom, she doesn't want to be fed with a spoon, she wants to feed herself!
I admit, it does get a little messy when she feeds herself but it's lots of fun to watch! And honestly, nothing warms my heart more than to know she loves Mama's cooking (she's a big fan of my dairy free mashed potatoes too!).
Life has been filled with happy moments of "first foods". The first pureed baby food, the first sticky time she ate watermelon, the slippery first time she ate avocado, the sour face lemon taste, the happy face of tasting jam on toast, etc. Sweet potatoes have been a favorite of hers for a few months, but I had to figure out a way to serve them in a way that she could feed herself since she prefers finger foods over purees nowadays.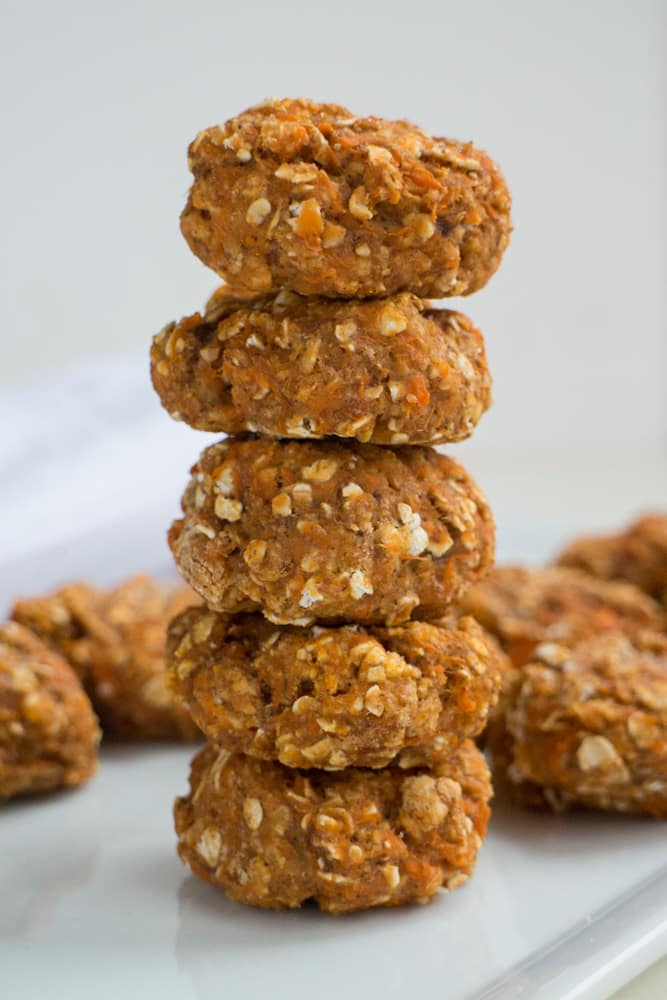 Baby Led Weaning Cookies Recipe
I felt like her breakfast choices were lacking so I got to thinking in how I could incorporate sweet potatoes in breakfast or a snack. I came up with these soft and yummy Sweet Potato Banana Cookies, perfect for baby led weaning eating adventures!
(PS. Here's the recipe video if you want to follow along!)
Read More