Easy PUMPKIN PIE Milkshake! This easy milkshake recipe uses 1 slice of PUMPKIN PIE to make the BEST tasting pumpkin milkshake! This drink is one of those 4 ingredients desserts, including vanilla ice cream and milk! It's a perfect Fall Thanksgiving dessert and a great solution if you have leftover pumpkin pie!
Pumpkin Pie Milkshake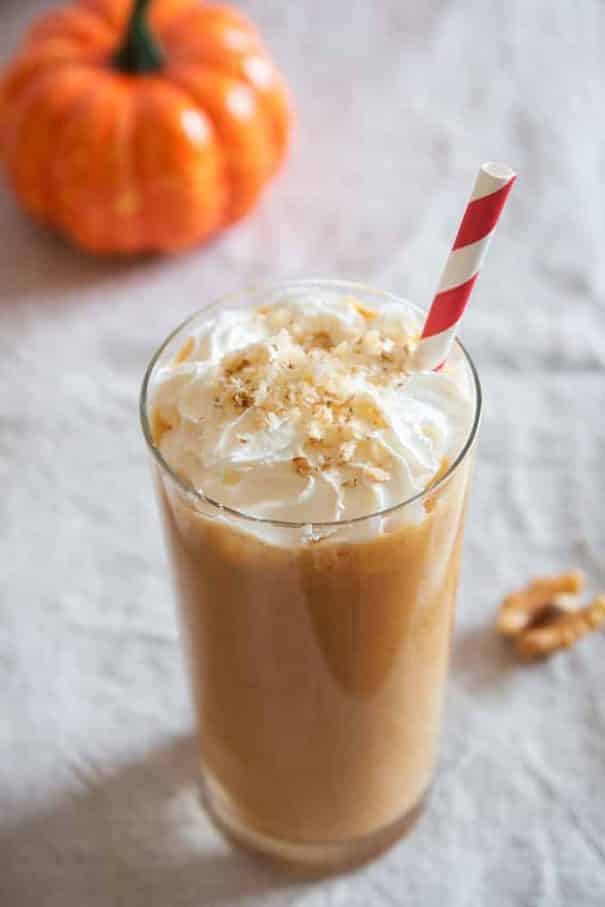 You aren't going to believe this but this pumpkin pie milkshake tastes just like pumpkin pie! In shake form! It's so delicious! Hello, Thanksgiving Desserts!
This past weekend we stopped at a Mom and Pop ice cream shop. I asked them what flavor milkshakes they had and they responded: "Any type you want."
SAY WHAT.
So I (too) excitedly yelled "Pumpkin Pie!".
Two minutes later, I was skipping back to the car with a Pumpkin Pie Milkshake that only cost $4. After the first sip, I was in love. Immediately I knew I had to make this in my own kitchen!