EASY 3 INGREDIENT Candied Jalapenos recipe! You only need jalapenos, sugar and water to make refrigerator candied jalapenos! Use these as a appetizer dip, on top of crackers or in dinner dishes! Store in refrigerator or use for canning!
Candied Jalapenos
These 3 Ingredient Candied Jalapenos. Oh goodness gracious. Don't ask me how many I ate over the past few days. Ok, don't ask me. Seriously don't. Ok I might have eaten a entire jar already and made another today. I said don't ask me!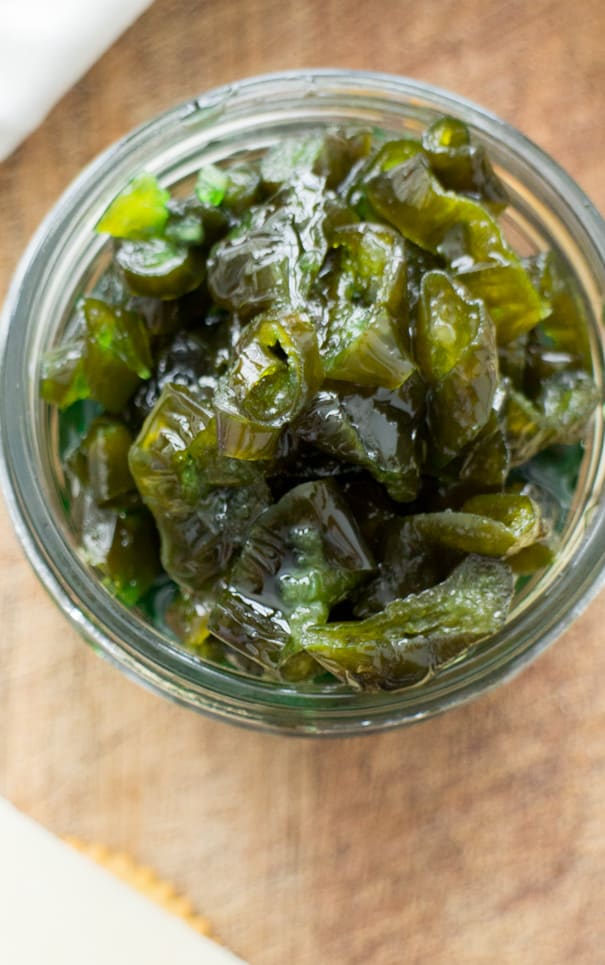 Honestly, I have no self control with these.
Cowboy Candy
Some people refer to Candied Jalapenos as Cowboy Candy because of how addictive they are to eat! They're sugary just like candy, but also spicy due to the jalapenos.
They're sweet. They're spicy. They're just right. They are the perfect combo of sweetness with a kick. They are amazing on crackers with a little piece of cheddar cheese. The cheese balances out the heat with a little coolness.
They're also perfect chopped up and thrown in hamburger meat for the perfect homemade hamburger. Try them on top of tacos or nachos too! Oh and they are just the most delicious on top of some pulled pork.