NO BUTTER Homemade Pancakes recipe are fluffy and so easy to make! They're so good you won't miss the butter at all, that makes them more healthy too! These made from scratch pancakes are my favorite Saturday morning breakfast, my family considers them the best! Dairy Free/Vegan option too!
How to Make Pancakes From Scratch
Don't have any butter? That's ok. Today we're going to make some Homemade No Butter Homemade Pancakes. They're just as delicious as butter made ones… maybe even better! We love these pancakes so much in our house that they became our #1 pancake recipe!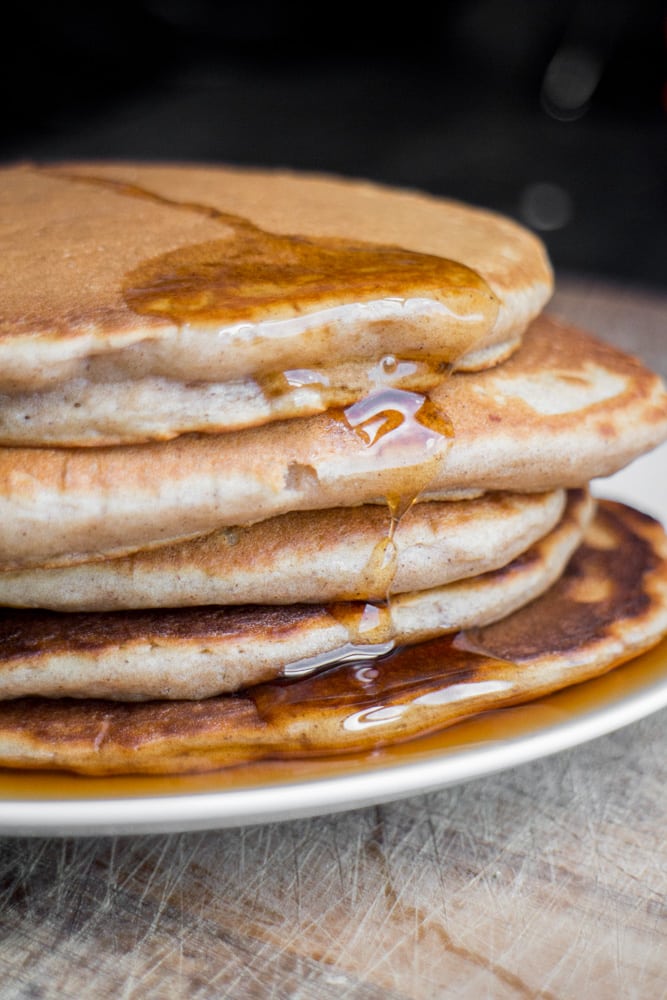 How to Make Pancakes With No Butter
No Butter Pancakes Recipe
I wish I could say these pancakes were created because suddenly I wanted to make healthy pancakes and do without the butter, but the truth is that we were out of butter. Do you often run out of butter too?