Roma Tomato Sauce recipe that requires no peeling or blanching! This is a easy creamy sauce that's perfect for growing garden tomatoes! Serve on pasta, or use later by canning or freezing.
It's August so you know what that means, right? Our tomato plants are giving us pounds of tomatoes to pick every day! Usually I collect the week's tomatoes and spend hours in the kitchen on the weekend making sauces and stewed tomatoes. And of course Fresh Tomato Salsa – what would be a August be without salsa?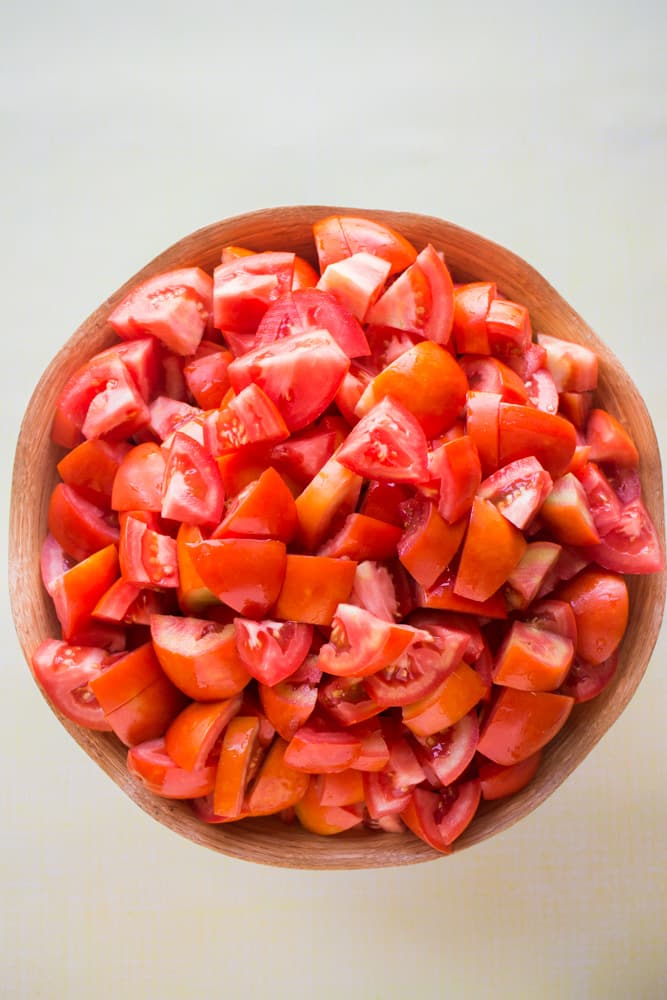 My go to favorite tomato sauce is Cherry Tomato Sauce, but this year we only grew Roma tomatoes so I wanted to create a recipe that was 1) easy 2) delicious 3) let the roma tomato taste shine! Let me introduce you to Roma Tomato Sauce!