Full guide on bike riding with a baby! We started riding in NYC with our baby at 10 months old. Learn about the best baby bike seat, baby helmet and safety tips!
Are you looking to start bike riding with your baby (or toddler!) in the city? Then you've come to the right place!
Our daughter Enceladus started to ride around NYC at the age of 10 months with her Dad. She's officially a pro and loves cruising the Brooklyn bike lanes.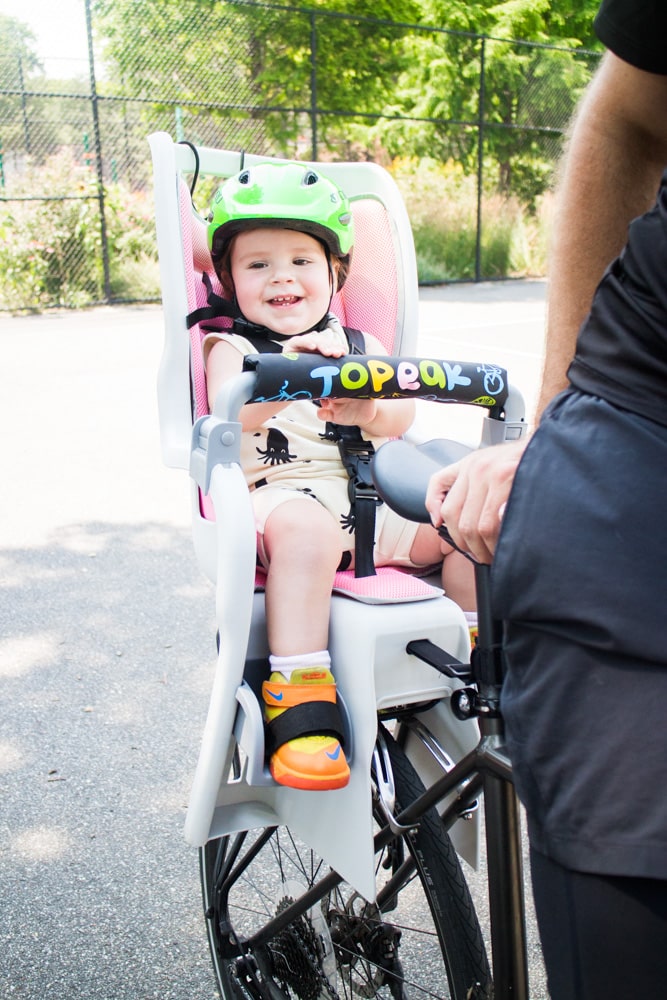 I'm not sure Enceladus was even born yet and Matthew was already dreaming of weekend bike rides with her to Prospect Park.
Matthew is a avid city cyclist, who cycles everywhere. He cycles to Manhattan everyday for work, zipping and zapping through traffic, with stories to make nearly anyone feel a bit nervous. He's confident on his bike, and that's key here. If you aren't confident riding in NYC by yourself, you probably don't want to bike your baby around too.