How to make DICED GREEN CHILES – just like the canned version you buy in the supermarket! SO EASY step by step instructions to make homemade green chiles! Perfect idea for your garden Anaheim peppers! Serve immediately, freeze or can them!
Diced Green Chiles
Did you come here because you wanted to make your OWN diced green chiles, just like the canned chiles you buy in the supermarket? Well you're in luck, because this is going to walk you through how to make them! And even better, they're so EASY to make!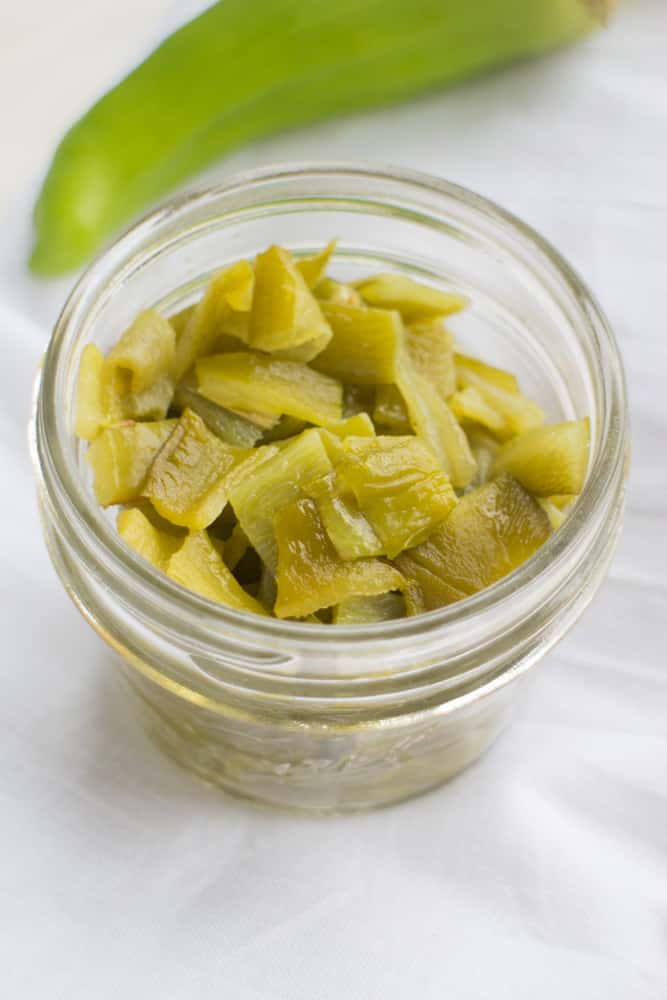 The past year we became obsessed with canned diced green chiles, you know those 4 oz canned peppers? You're probably familiar with the Oretega or Old El Paso brands! We put them in enchiladas, tacos, casseroles, stews and more. We were buying a few cans a week when it hit me – we should be growing them!
What type of peppers are canned diced green chiles?
So I did some investigating to figure out what type of peppers they are, and turns out they're Anaheim peppers. More specifically, we grow the "Highlander" variety of Anaheims. These plants are super high in productivity. I'm not kidding, grow 2 plants and you might be set for the season!
We have 6 plants growing and now I have a dedicated drawer in the refrigerator to these peppers! The plants grow about the average height of a bell pepper plant, but there's just endless peppers in sight! We're so amazed by their yield we'll be growing them every year now!