Ciabatta bread recipe! This homemade bread is crusty and filled with holes! It's easy to make in the bread machine. Serve it for sandwich, soup or a dinner side dish!
Do you love bread? Of course you do! Who doesn't love bread? In this bread machine recipe I'm going to show you how to make a delicious loaf of Ciabatta bread!
What is Ciabatta bread?
Ciabatta bread is a Italian white bread, kinda like a French baguette, but more elongated and broad. It's usually chewy in texture and filled with crumbly air holes. It's perfect for dipping in soup, eating for a sandwich or just eating sliced with a little bit of butter!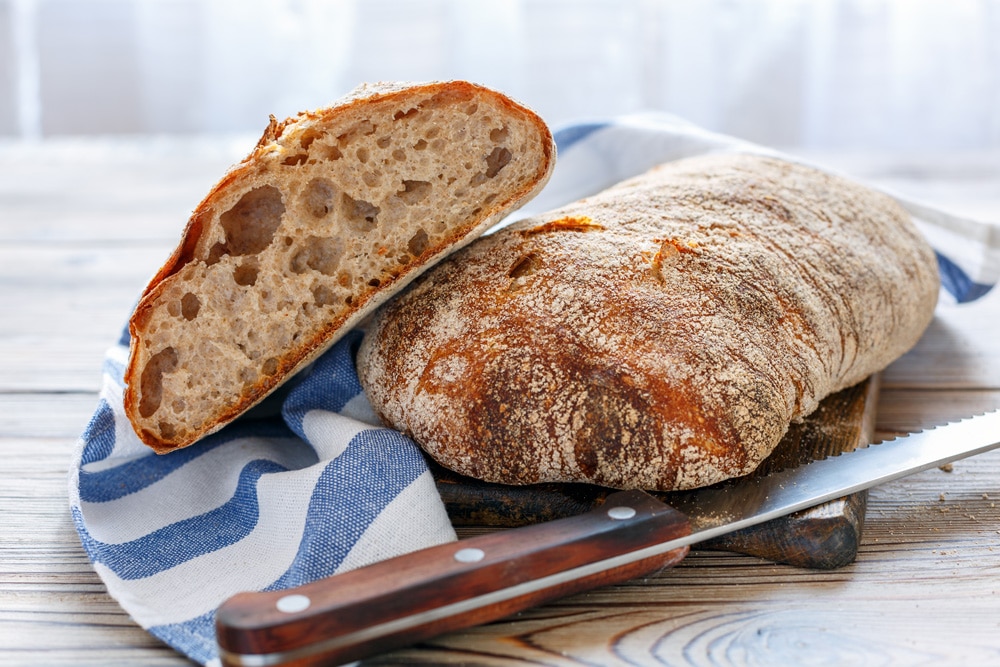 Ciabatta bread machine recipe
This bread recipe is really easy to make because it's made with a bread machine! Load the ingredients into the pan of your bread machine, in whatever order your machine recommends. Select the dough cycle and start it!