KETO Scrambled Egg Ground Beef Casserole recipe that's easy to make! This baked ground beef casserole is low carb and you can make ahead overnight if you'd like! It's packed with vegetables and sprinkled with cheddar cheese!
A Famous Ground Beef Casserole
Do you guys know about Joe's Special? It's a famous dish that started in San Francisco in the 1920s that consisted of eggs, ground beef, spinach and garlic. A few places make their own version, including a Brooklyn based restaurant that my husband fell in love with. I wanted to try a modern spin on it, removing the spinach and replacing it with green beans and peppers. The result is a delicious Scrambled Egg and Ground Beef Casserole!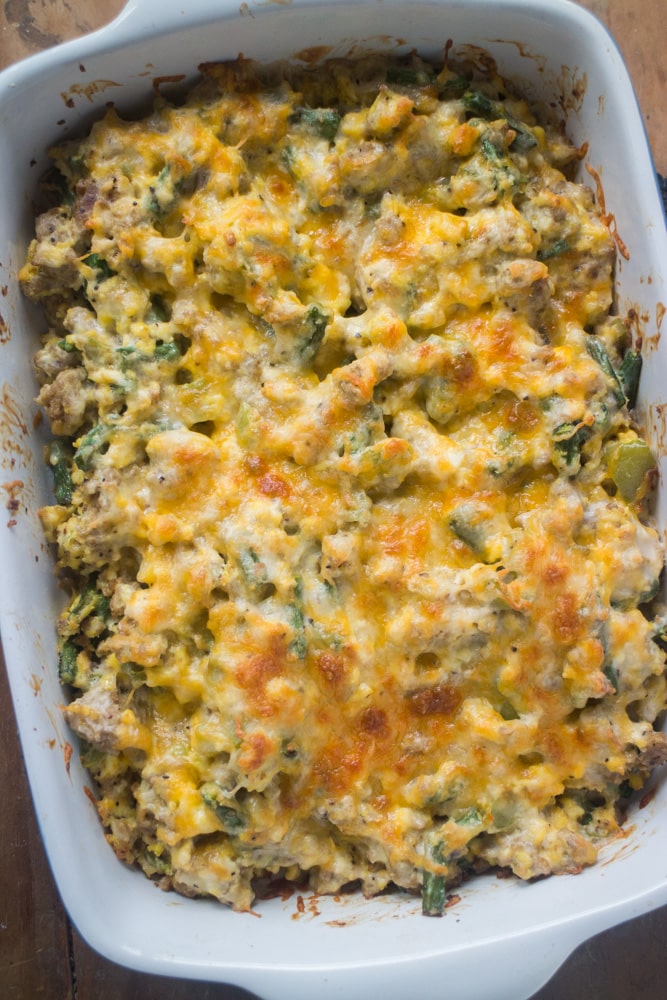 Keto Casserole Recipe
This casserole is keto friendly and low carb, something I've been requested to make more of from my readers since I posted my Cauliflower Casserole recipe! It's made with eggs and ground beef to be high in protein, and a homemade cream of mushroom soup that's made with almond milk. Did I mention there's shredded cheese on top to make it extra delicious?