HOMEMADE Copycat Little Debbie Cosmic Brownies – just like you remember as a kid! Each brownie is 150 calories! This easy to make recipe includes a rich chocolate fudge frosting and rainbow sprinkles on top! Make this brownie dessert to share with your family!
These chocolate brownies covered in rainbow sprinkles bring back memories! I have fond memories of picking out the weekly grocery store snack when I was a kid, most often reaching for a box of Little Debbie Cosmic Brownies! What wasn't to love about these brownies? They were chocolate! They were soft! They had rainbow sprinkles! They had "Cosmic" in the title! They were so cool!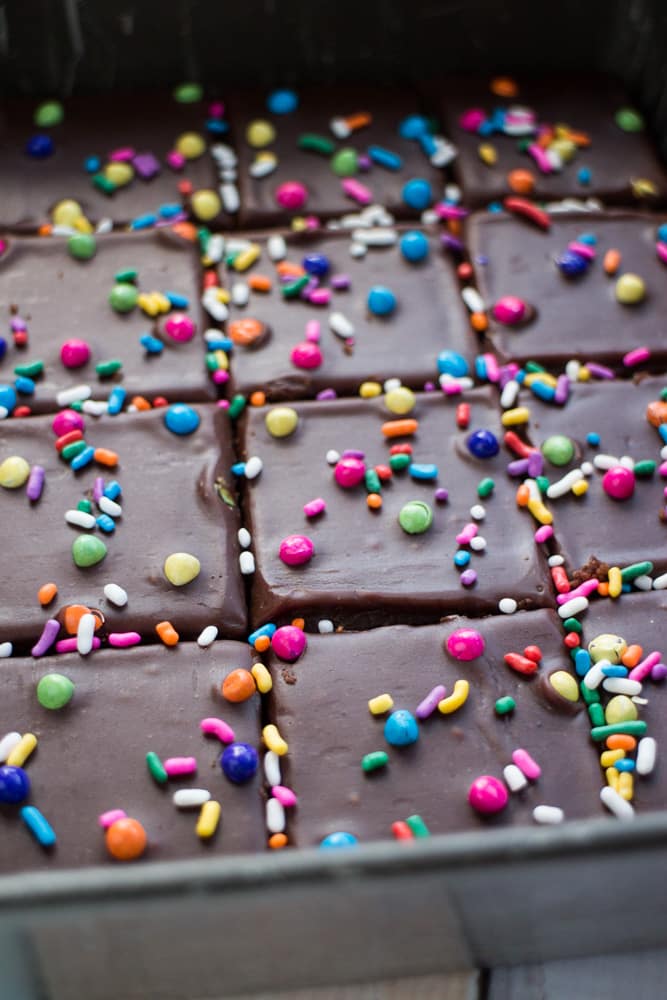 Whenever I'm in the grocery store now and I walk by the display of Little Debbie pastries, my eyes always dart to quickly find the Cosmic Brownies. I usually smile quickly and move along. This time though, I decided I was going to make my favorite childhood brownies! Enjoy these Homemade Copycat Little Debbie Cosmic Brownies!