This year we're going back to garden basics. And we're back in Brooklyn y'all! After spending 2 Summers gardening Upstate we're going back to our garden roots – growing in a small space in the city! Let me introduce you to this Summer's experiment – how much can we grow in a 4×4 garden?
The 4×4 garden begins!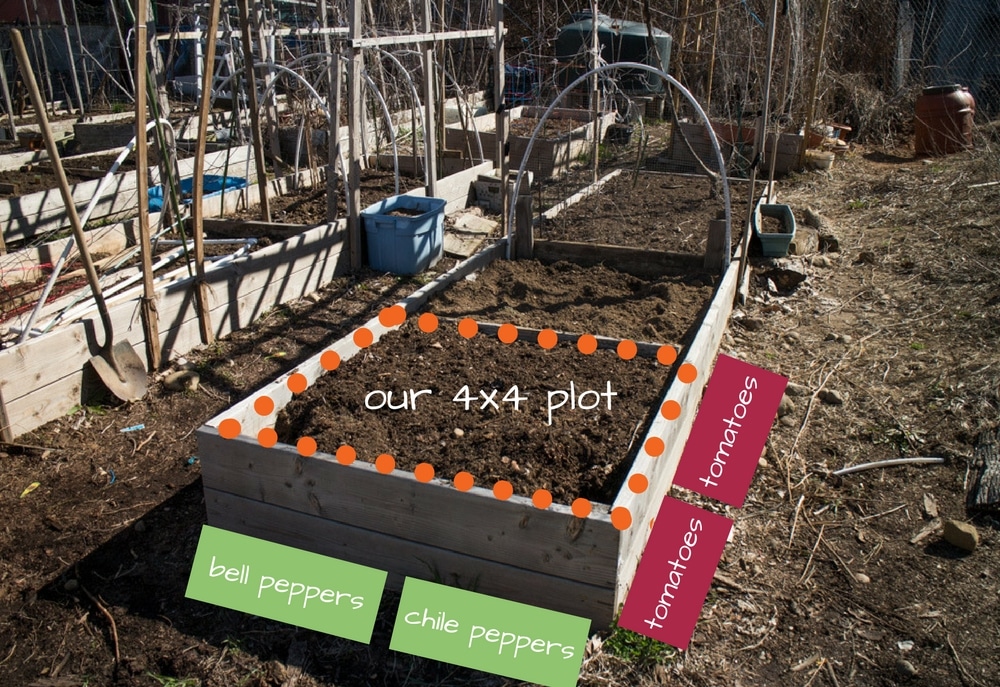 This year we joined our Brooklyn neighborhood community garden and got a 4×4 garden plot. We're going to be using every inch of that 4×4 space, including the outside of the box with sub-irrigated containers! Seriously, we're going to use all the space that comes with our little growing area!
So here's my goal. I want to show you that you don't need a lot of space to grow your own food!
I want to grow 100 pounds of vegetables in a 4×4 garden plot!
We're not growing any heavy vegetables this year, such as pumpkins or watermelons, so the majority of the pounds would come from tomatoes. Instead of growing 3 types of tomatoes like we did every year, we're only growing roma tomatoes this year because that's what we use and can the most.