AWARD WINNING Chocolate Peanut Butter Ice Cream recipe! This homemade recipe is made in the ice cream maker and is for chocolate lovers! It's my family's favorite Summer ice cream!
We got a Cuisinart ice cream maker a few weeks ago and it's changed our Summer!
Having a ice cream maker is a great idea. And by great idea I mean a deliciously bad idea. Its like you can make ice cream whenever you want. Which means if you happen to keep all the supplies on hand you can eat ice cream every single day. Delicious, totally. Dangerous, totally.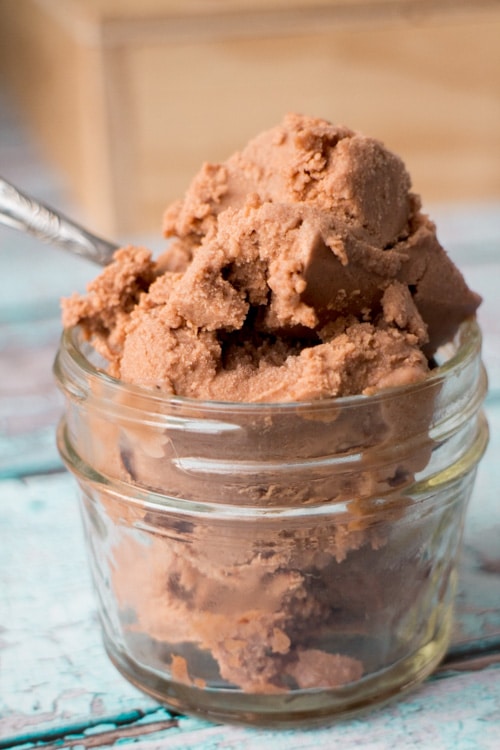 But I like to live on the wild side… when it comes to ice cream. I live so wild that I checked out 2 ice cream recipe cookbooks from the library and I got a 10 cent fee because one was a day late back. See. I'm a wild child.