Salted Roasted Soybeans recipe using fresh soybeans. This healthy baked snack recipe is so easy to make!
A few years ago I learned how easy it is to grow soybeans in your garden. They tend to be one of those plants where you plant a seed, don't do much else and suddenly you have beans galore to pick.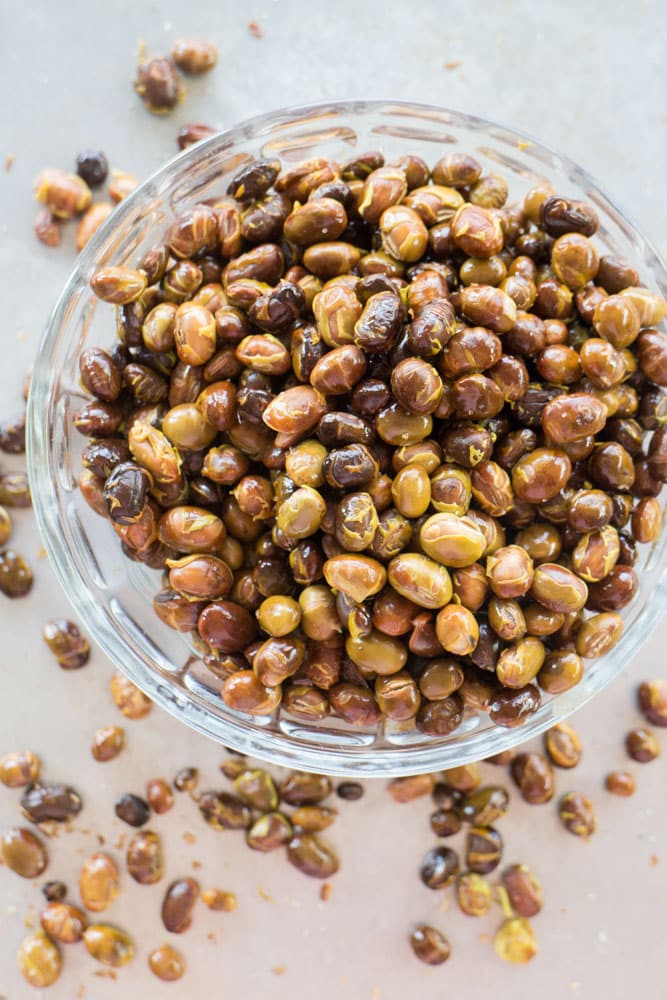 Soybean recipe
Soybeans can be used in many recipes, including fresh edamame, soybean pesto for pasta/dip. For this harvest I wanted to use some of our soybeans for a roasted healthy snack, something where I can throw a bunch in a bag and enjoy at my desk at work or a road trip. I love guilt free snacking so I love these Roasted Salted Soybeans.