This easy Vegetable Pot Pie recipe is filled with cauliflower, carrots and peas. The cauliflower pot pie is easy to make with frozen pie crusts. It's a healthy vegetarian dinner your family will love!
Vegetable Pot Pie
I have a confession. I wasn't going to post this Vegetable Pot Pie recipe. Not because I didn't think it was delicious and that your family would love it. No, quite the opposite! This is one of my most popular recipes that my family requests almost on a weekly basis. But I wasn't going to post it because I was ashamed of how it looked. I had pot pie embarrassment.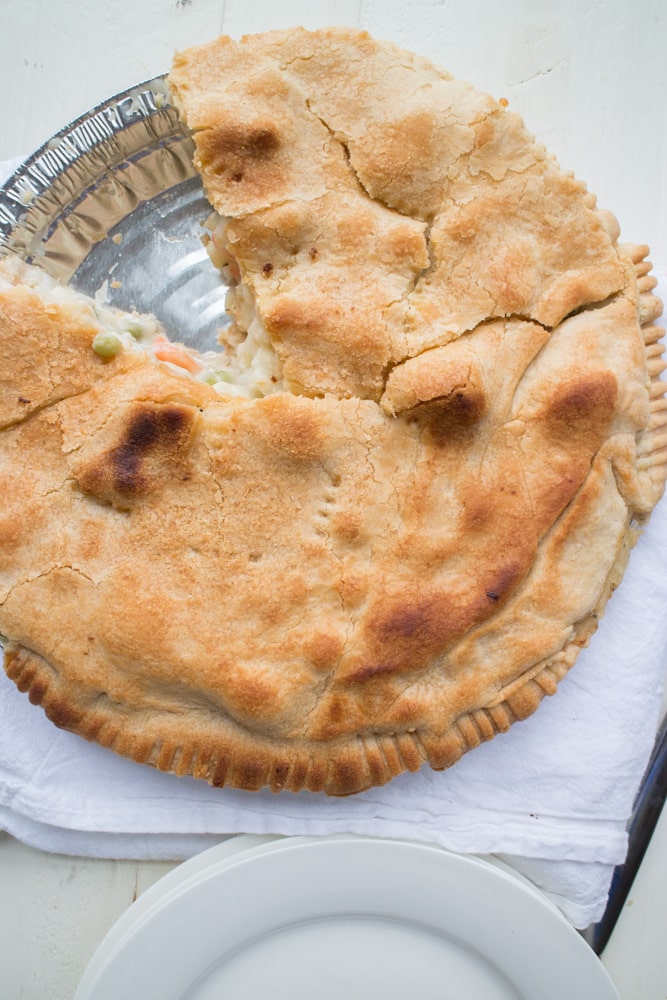 I am not a expert pie maker. I cannot make perfect crust. I am not Marie Callender! What my pot pie lacks in beautiful crust makes up for in taste, and that's how I feel about this Vegetable Pot Pie Recipe!