SLOW COOKER Meatball Potato Casserole with a creamy beef gravy is delicious! This easy to make crockpot recipe is perfect for busy weeknights! This Italian Meatballs dish uses cream of mushroom soup and is filled with vegetables including potatoes, carrots, celery and onion! My husband officially declares this one of his favorite meals! This is a sponsored post written by me on behalf of Carando®. All opinions are entirely my own.
When my husband tasted this meal, his first words (with eyes closed) were "This is good. Real good." I immediately agreed! Not only does this Slow Cooker Meatball Potato Casserole taste great, but it smells amazing too! Don't you love the way your home smells after you've been slow cooking a home cooked meal all day long?
For this dish, we're slow cooking Italian meatballs, potatoes, carrots, celery, and onion in a delicious cream of mushroom soup/beef onion mix gravy to make one delicious casserole!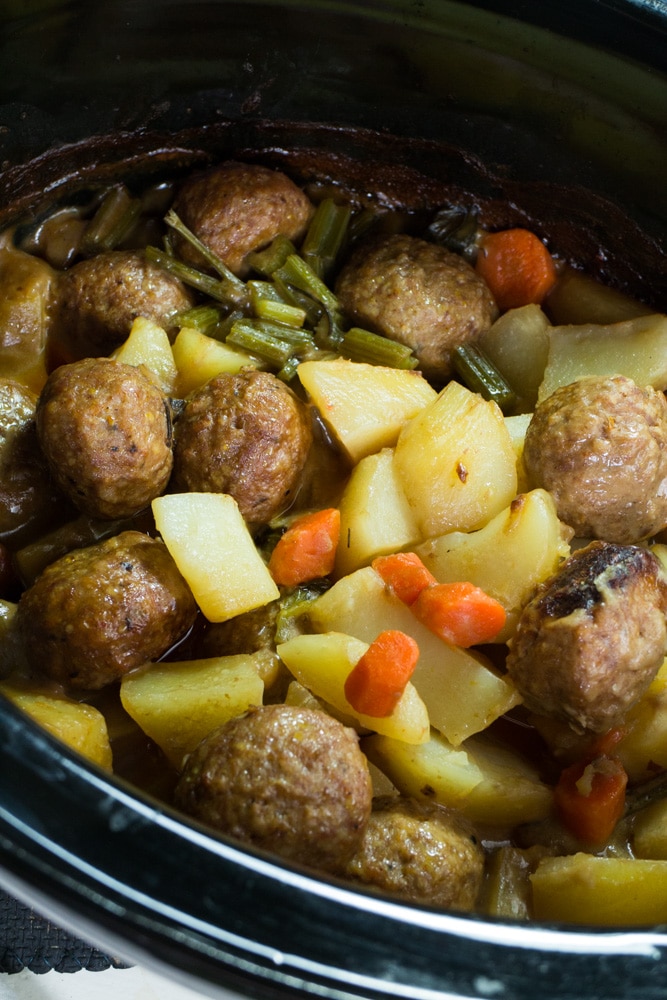 The recipe calls for 1 pound Italian-Style Meatballs. I used Carando Abruzzese Italian Style Meatballs, which are blended with cheese and herbs.