BANANA Oat BREAD Cookies tastes just like banana bread! This healthy, easy to make recipe makes 3 dozen cookies filled with oatmeal, walnuts, chocolate chips! These cookies are soft and packed with protein to make the best breakfast or dessert!
What I love: cookies, bananas, banana bread. What I don't love: overripe, brown bananas. With a bunch of bananas in the kitchen ripening quickly, there's only one thing to do.. make Banana Oat Bread Cookies!

Do you have a fear of ripe, brown bananas too? Maybe it's because it's Summer time but lately my bananas have been ripening at much quicker speeds than usual. I like to eat bananas when they hit that perfect spot of just turning yellow – but no brown spots on them yet. The timeline for a perfect banana is slim. Once it starts to brown and turn soft I can't eat them "raw" anymore. But that's totally ok, because soft bananas are like the Cinderella of this story, except they don't turn into a pumpkin at midnight, instead they turn into delicious cookies!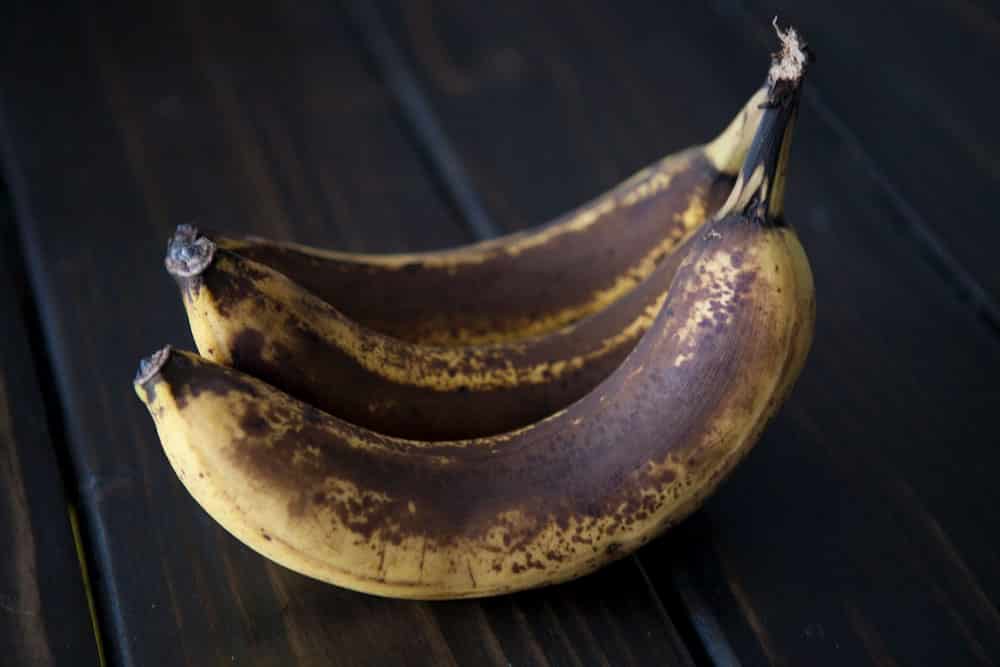 I have a bunch of banana recipes that I love, like these mini and moist banana muffins, and this banana nutella bread, but now I'm in love with these Banana Oat Bread Cookies!