Newton Crib Mattress Review- the Wovenaire is the best mattress for your baby that is 100% breathable! Perfect for First Time Moms who are worried about everything (that's me!).
For my next review in the baby series, I'm diving into mattresses. Consider this another category that I put endless amounts of time into reading reviews and cross comparing products. This, like so many other baby products, resulted in Matthew physically removing my computer from my lap late night one day saying "That's enough reviews for you today". I'm obsessed.
Newton Crib Mattress Review
Baby mattresses range widely in quality and price. They're firm, they're soft, they're made out of this, they're made out of that, they are waterproof, they soak up water, they're $29, they're $400, etc. I ended up getting the Newton Crib Mattress for our baby because it checked everything off that was a must have for me, most importantly: safety.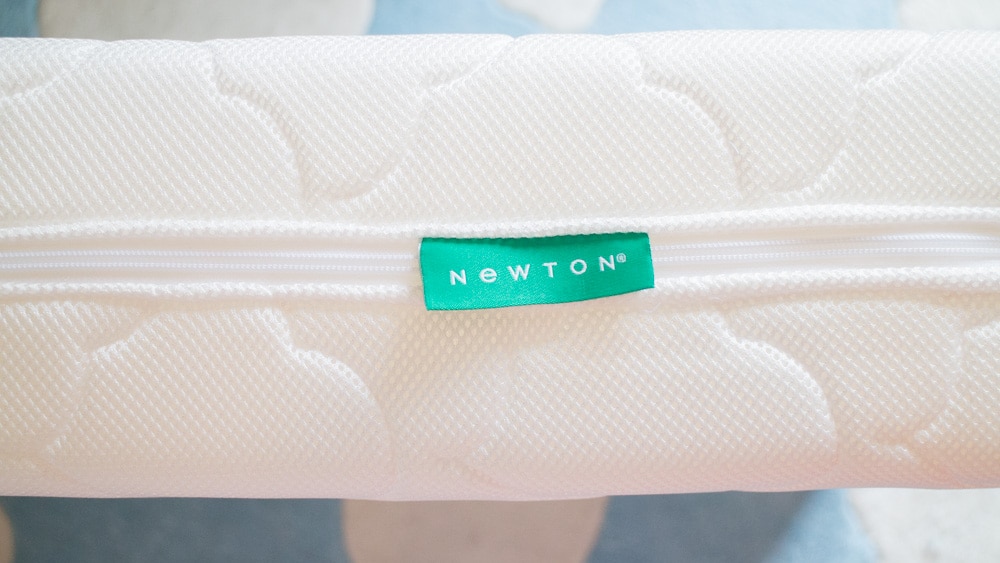 The Newton Wovenaire Crib Mattress is 100% breathable and uses the highest quality food-grade polymer extruded into a crystal clear pool of water. From there it creates a resilient three-dimensional shape that is 90% air by volume. What does this mean in regular words? It means it's safe, cleaner and healthier for your baby. If you are worried about the baby rolling over in the middle of the night, this mattress is completely breathable. Tests have shown that babies can breathe right through the mattress which reduces risk of suffocation. Being a first time parent, this is something that worries me and I know will keep me up at night so having this reassurance definitely makes me feel better.
Safest Crib for Bbay