Banana Bread Muffins with CHOCOLATE Frosting! This easy recipe is made with 3 bananas (that makes it healthy, right?) and tastes just like banana bread! These muffins are moist and extra soft!
Do you love banana bread? I hope your answer is "Yes!" because I have a real treat for you. I love banana bread myself. I will admit as a kid I had too many pieces of convenience store banana bread topped with cream cheese. Obviously nothing beats homemade banana bread, especially the smell that comes out of the oven when it's done baking. Can you close your eyes and just imagine that smell? Hope you're getting hungry!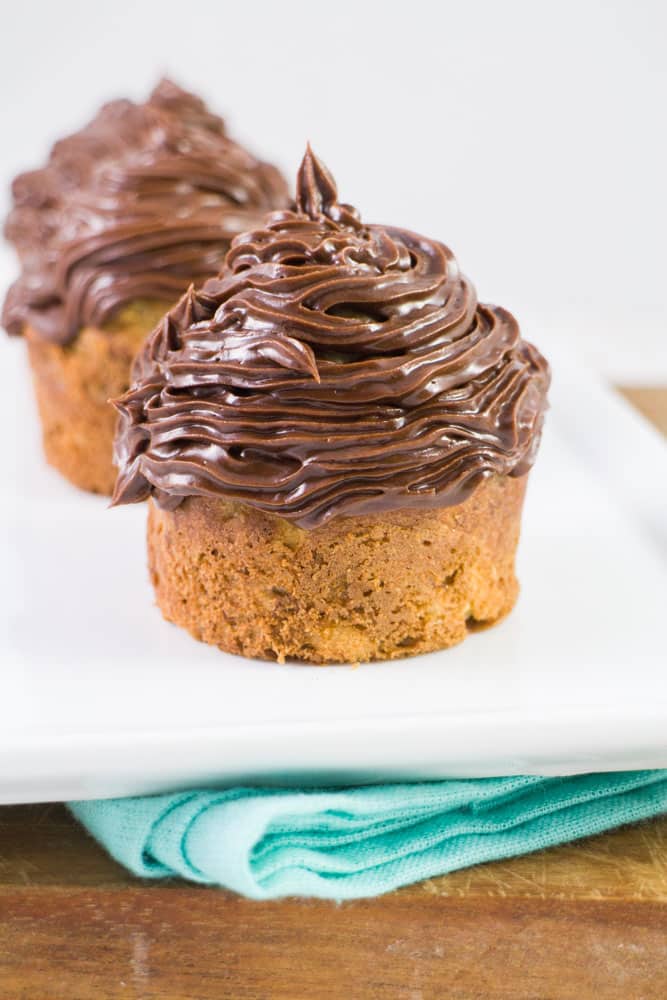 Chocolate Banana Bread Muffins
These banana muffins taste just (and smell just like!) baked banana bread. To make them even sweeter, I topped them with a rich chocolate frosting. Banana and chocolate are a great combo (like this ice cream) but it even tastes better in muffin form!
This recipe calls for 3 mashed bananas which is perfect if you're looking to get rid of some of your fading bananas on the cabinet. When I'm at the store I always tend to buy a few different bananas at different ages – green for ripening so I can eat fresh in the net few days and turning brown so I can enjoy these banana bread muffins soon!