4 Ingredient Vanilla Pretzel Milkshake! This homemade milkshake recipe is easy to make and is the perfect combo of sweet and salty! Throw the 4 ingredients in your blender and it's ready – it's that simple! Perfect for dessert or a Summer treat!
I know it's Winter and cold out but I can't help it, I'm craving vanilla milkshakes! A few days ago I woke up and couldn't get milkshakes out of my mind. So I rushed to the store, mumbling something to my husband about "going to the grocery store, need mikshakes now" as I slipped out the front door. Quickly I was back home, pulling the blender out of the cabinet to make a homemade milkshake.
To go the extra milkshake mile I wanted to make it really special. Answer? Pretzels! I love the combo of ice cream (sweet!) and pretzels (salty!). If you've never dipped pretzels in ice cream before you're missing out. With just 4 ingredients (ice cream, milk, vanilla and pretzels) I had a Classic Vanilla Pretzel Milkshake quickly in my hands to enjoy!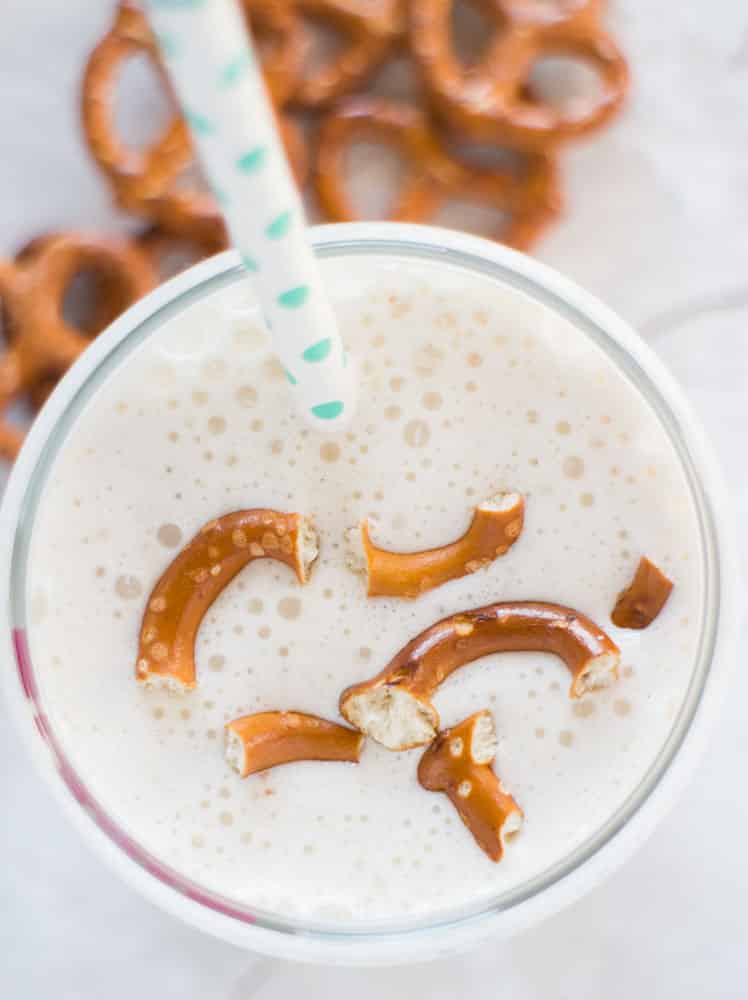 This recipe is pretty much as easy as it gets. Throw everything in the blender and blend. Then pour the milkshake in a cup, grab a straw and a spoon and enjoy! I always recommend adding some extra broken up pretzels on top and to stir around. I love when you get a bite of a pretzel in the milkshake! Delicious!