RECIPE for Mini Coffee Cake Muffins that taste just like Coffee Cake but in muffin form! They are so easy to make! You'll love the delicious cinnamon sugar crumble on top too! Recipe makes 16 mini muffins.
These Mini Muffins are delicious. D-E-L-I-C-I-O-U-S! As a kid one of my favorite desserts was coffee cake – breakfast, dessert, holidays – it didn't matter, when I saw it I was always going to have a piece!
I was recently craving a piece of coffee cake but wasn't in the mood to make a entire cake. I really love mini muffins because since they are small it means I can eat 1 (or 2) without guilt. For these Mini Coffee Cake Muffins, they taste just like traditional Coffee Cake with the moist cake and the cinnamon sugar crumble on top.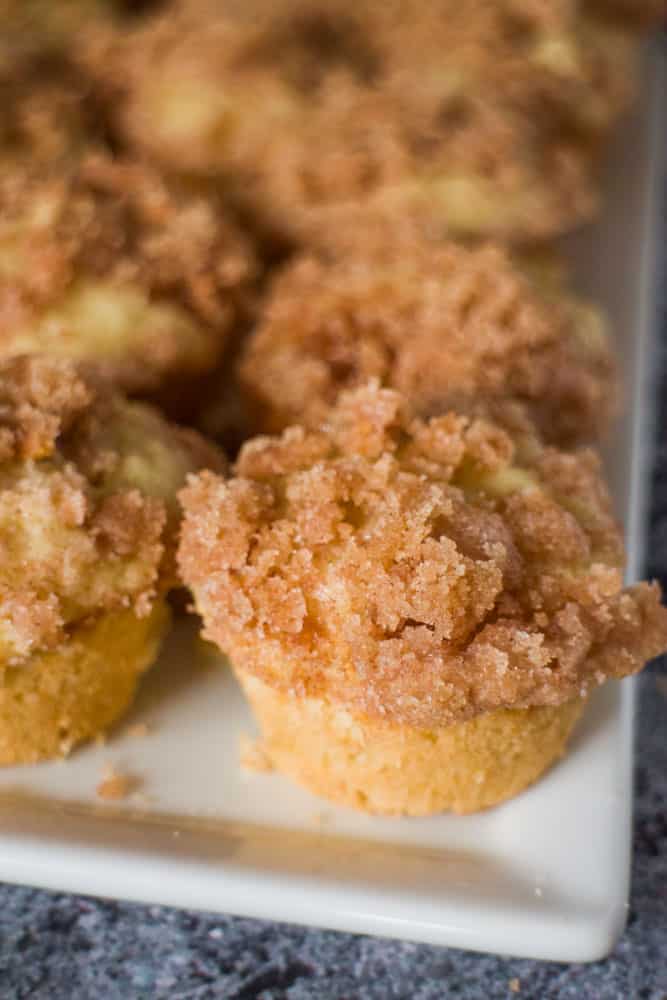 If you love mini muffins make sure to check out my banana muffins too! Enjoy!