Easy tips on how to turn green pumpkins orange quickly indoors. This works for small and large pumpkins.
Pumpkins can turn from green to orange pretty quickly and easily indoors. There's a number of reasons why you might want to bring your green pumpkin inside, the main ones being change of weather (frost hits the plant) or animals eating your pumpkins. A few weeks ago after a dramatic drop in the temperature I had to pick many of our big pumpkins that were still green.
Should I pick my green pumpkins?
Pick your green pumpkins! If weather doesn't permit your pumpkins to continue growing outside, then it's time to pick them and bring them indoors.
If you spend a few months growing a pumpkin then you know the heartbreak if you don't get to see it turn orange. Right now with the temperatures changing it's the perfect time to bring your pumpkins indoors to turn orange. After they turn orange you can continue to let them decorate your home, or eventually cut them open and bake them for pumpkin puree. November and December are great times to decorate and bake with pumpkin!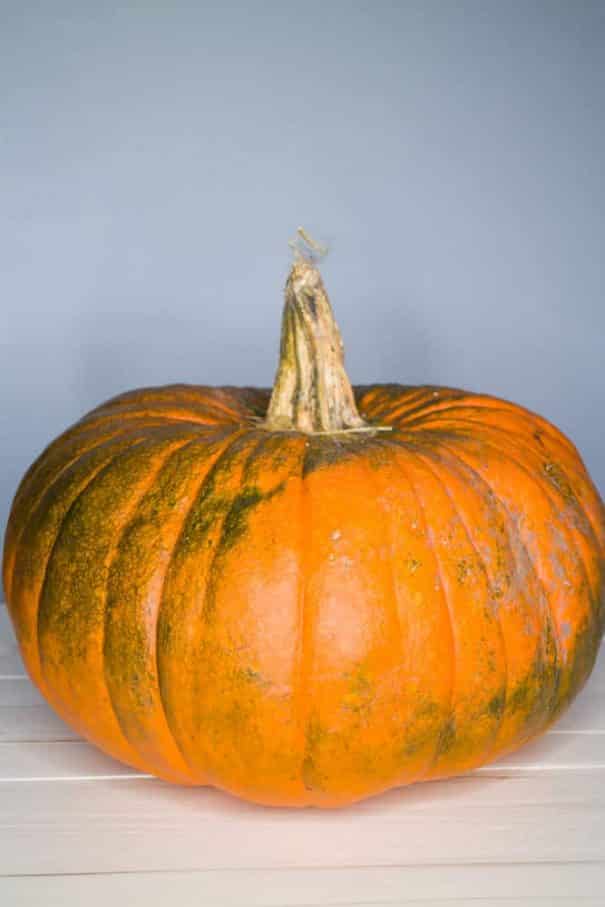 I turn pumpkins to their bright orange color the same way I turn my tomatoes red.