Fresh sweet corn – don't you love it? I sure do. Follow our journey from seed to picking over 20 ears of corn!
We tried growing corn up on the roof for a few years and it grew..sometimes. In 2012 we had the best results on the roof, but each year before and after was hit or miss. Each year I talked Matthew into trying again, and each year we got small, if any, corn. Eventually Matthew had to give me a intervention and say that corn was a waste on the roof, why don't we grow something else? After huffing and puffing and blowing the house down, I gave in, no more growing corn on the roof.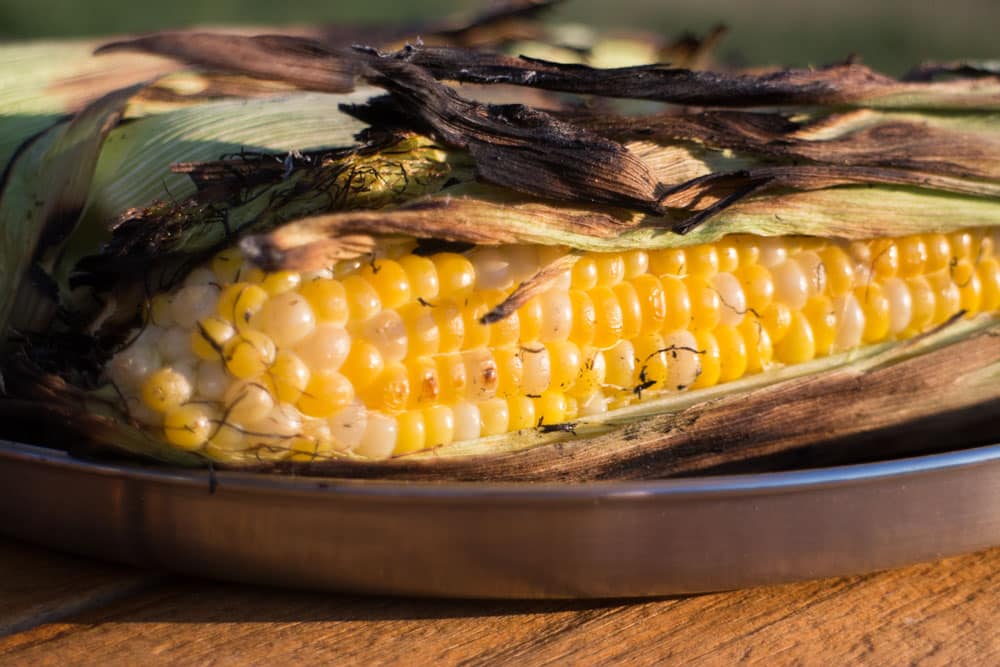 So this year, with our first proper growing in the ground, non-rooftop garden, I was determined to grow corn! Lots of it! A entire bed of it! We are still figuring out our growing schedule, but we decided to plant it in early June. By July it was growing, but not that tall, and I was becoming nervous because the (legit) farmers around us had corn that was 5 feet tall.
I was worried we started too late. I was worried the ground wasn't ideal growing conditions for our corn. Then August came and the corn just took off! It grew tall! It grew ears! It grew multiple ears on each stalk! The corn couldn't control itself, it kept growing and growing and growing!
Last, last weekend, we peeked at the corn and it was white, not the yellow/white combo it was supposed to be, so we gave it one more week. This past weekend, it was ready. We picked it. We ate it. I danced with it.
Technicals: We grow Xtra-Tender bicolor super sweet corn. I'm in Zone 5A. Corn seeds were planted directly in the soil June 6. We harvested on September 3. Seed packets say 73 days to maturity but ours took 89 days.