Did your chocolate cake fall apart? Do you have peanut butter in the cabinet? Then you can put them together to make these delicious Chocolate Peanut Butter Cake Balls! This recipe is easy to make and a life saver for cake disasters!
One minute it's happiness, the next it's sadness. One minute your cake is in the oven, smelling great, you're surfing Pinterest for frosting ideas to really "wow". The next minute your chocolate cake won't come out of the pan, and then it does, in one million pieces. We've all been there. Actually I was there earlier this week. So before the tears and bad words come out I'm here to help you save the day.
What to make when a cake falls apart?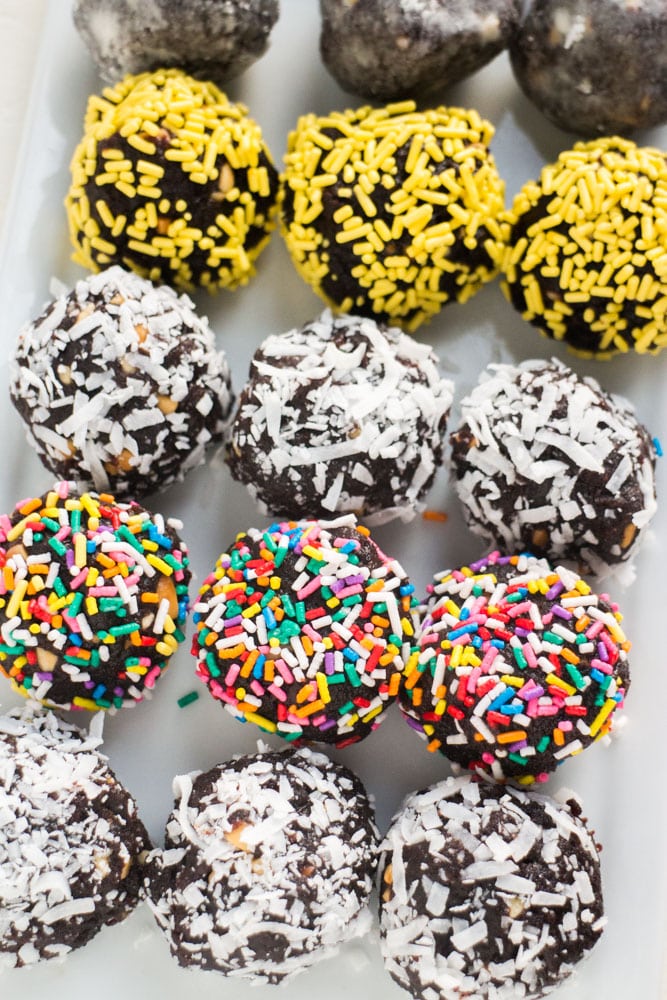 These Chocolate Peanut Butter Cake Balls are so delicious that you won't even mind ruining your cake. In fact, you might start ruining cakes on purpose to make these!