EASY STEP BY STEP Chili Powder Recipe made from from Jalapeno Peppers! This homemade recipe shows how to dry jalapeno peppers and then crush into ground seasoning. It's a super easy DIY project, perfect if you have extra jalapeno peppers! I do this every Summer with our garden peppers!
This year we planted a few more jalapeno pepper plants than usual. Actually we didn't plan on this but some of our jalapeno seeds got mixed up with green pepper seeds and then suddenly as the seeds started to come up and turned into seedlings, we realized we were going to have a ton of jalapeno peppers. This was fine with me because you know I love candied peppers and eat about half a cup a day (amazing for a afternoon snack with crackers and cheese).
But a girl can only have so many jars of candied jalapenos stored up for Winter. With a few pounds of jalapeno peppers just picked (and more to pick tomorrow) I got to thinking about what else could I do with them?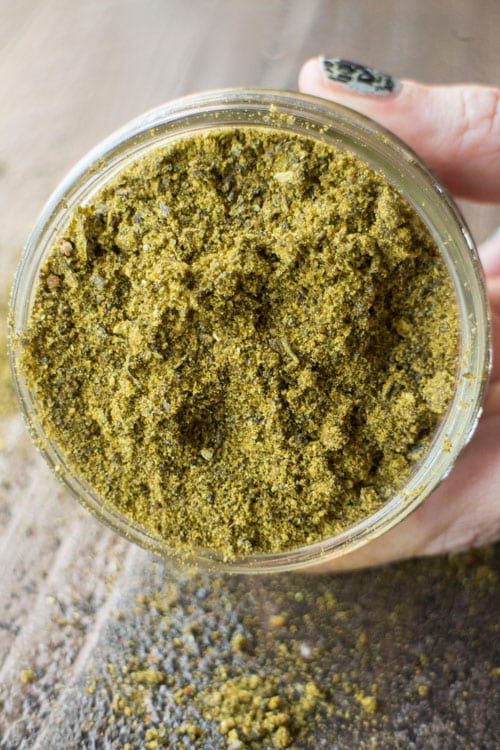 I love preserving vegetables for Winter (here is my guide) to give a little garden memory when it's snowing here in the Northeast. If you look at our mini freezer right now it's stocked up with tomato sauces, salsa verde and pumpkin puree ready for Winter. My goal is not to buy any tomato sauce ever again and keep it in rotation with all the Summer tomatoes we'll grow again next year. Hopefully this dream comes true.