Easy to make Wasabi Popcorn recipe. This healthy snack is only 31 calories per cup! I love to eat this when I'm watching TV on the couch!
Wasabi Popcorn
Popcorn, it's pretty amazing, right? It's a staple for movie watching. It's a great snack in bed reading (although could get messy if you drop a few pieces – don't worry, you'll find them eventually). And for dinner, sure, why not.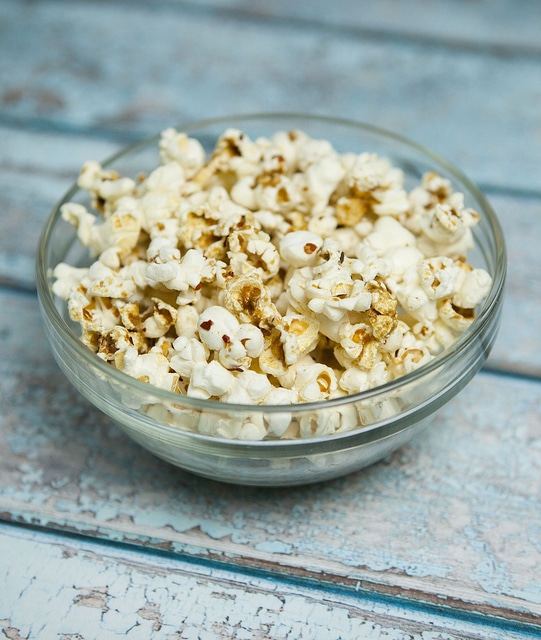 1 cup of air popped popcorn has 31 calories which means if you eat 16 cups of popcorn it's 496 calories. Are you amazed? I am.
As I write this post I'm 2 episodes away from being caught up on the amazing show Scandal. So that means by the time you read this, I probably am caught up completely and am crying in a corner somewhere because I'm so sad my workout sessions don't involve President Fitzgerald Grant anymore. If you aren't watching Scandal, you have to watch a episode! You will either feel:
– You want to be Olivia Pope. You want all of her coats. You want to know how she stays warm in the winter because her coats don't look very warm (although beautiful) and usually always her bare shoulders or arms or chest is showing. I mean I assume she has a driver and isn't working to work, but still, girl has got to catch a chill traveling from her apartment to the office.