The BEST Stewed Tomatoes Ever recipe! This easy to make recipe simmers tomatoes for 30 minutes to make homemade stewed tomatoes that can be served as a dinner side dish or can be canned. This how to make recipe shows you how easy they are to make! Find out why everyone considers them THE BEST! We always use this as a canning recipe for our Summer garden tomatoes!
Homemade Stewed Tomatoes Recipe
Stewed tomatoes, sigh.
Our tomatoes are turning red quicker than I'm able to pick. So between oven roasted cherry tomato sauce, diced tomatoes, stewed tomatoes, tomato pesto, slow cooker tomatoes, tomato soup… there's lots of tomato dishes going on in our kitchen! Oh and I did mention Fresh Tomato Salsa too – because you know August always means fresh salsa!
I will have many more upcoming tomato recipes…get ready tomato lovers! But for now… stewed tomatoes!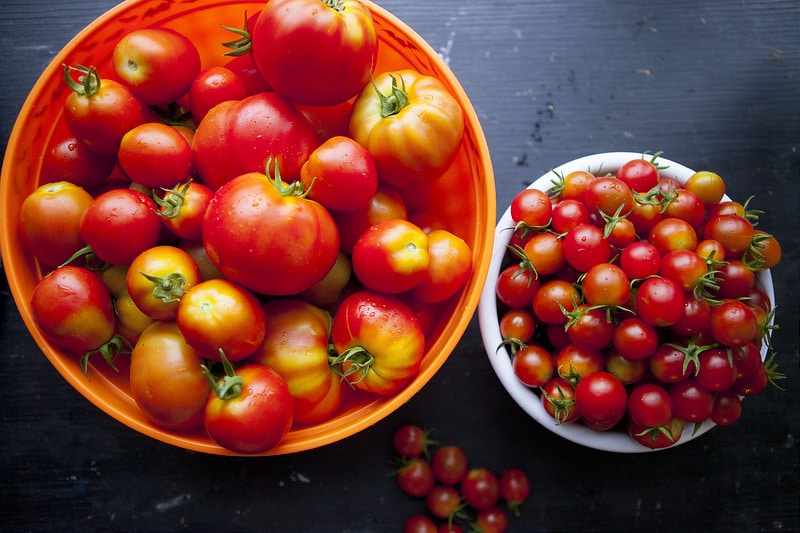 These stewed tomatoes are the best, I'm not fibbing either. If you are having a tomato harvest soon or would like to make your own instead of the canned version, please please please please please make these!
How to Make Stewed Tomatoes Video
Read More