OVEN BAKED BBQ Sausage Kabobs with Mushrooms and Peppers are delicious! This easy healthy recipe bakes the meat and veggie kabobs in the oven so no grill is needed! The sausage has a coat of brown sugar BBQ sauce on it that is so tasty! These are my favorite year round Kabobs that my entire family loves! This recipe is sponsored by Peapod.
Can you believe it's almost the end of May? Pretty soon it'll be Summer and weekends will be filled with barbecues and picnics! I love a good barbecue but sometimes it's hard living in the city. You either need to live in a building that allows grilling or you need to get to the park early to use one of the grills there. But not to worry – you can get the same barbecue taste inside with these Oven Baked BBQ Sausage Kabobs! I made these because I was craving barbecued meats and veggies on a rainy day and they quickly became a dinner time favorite!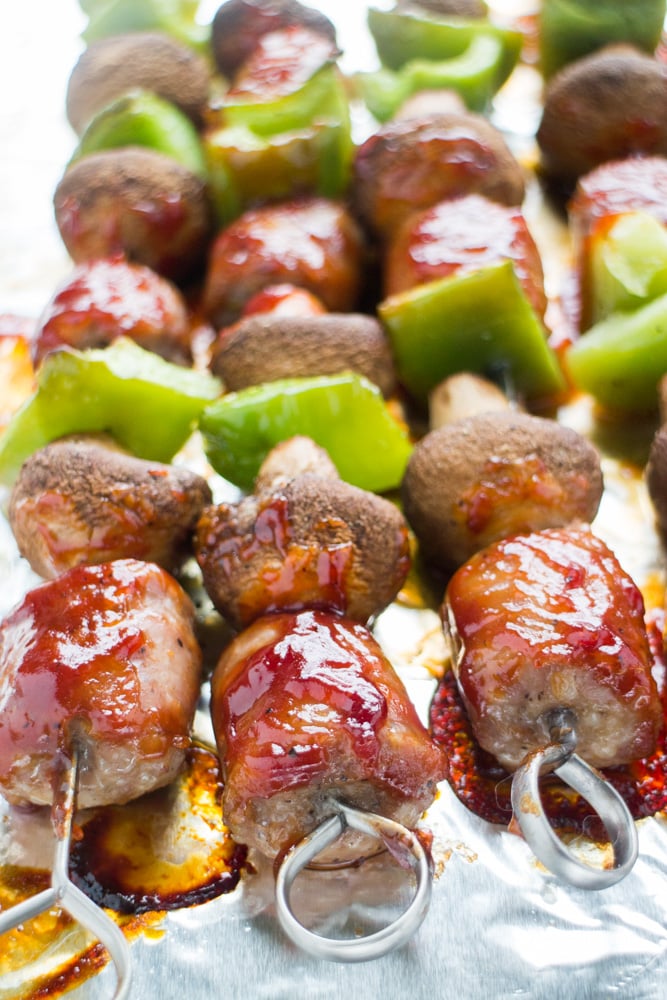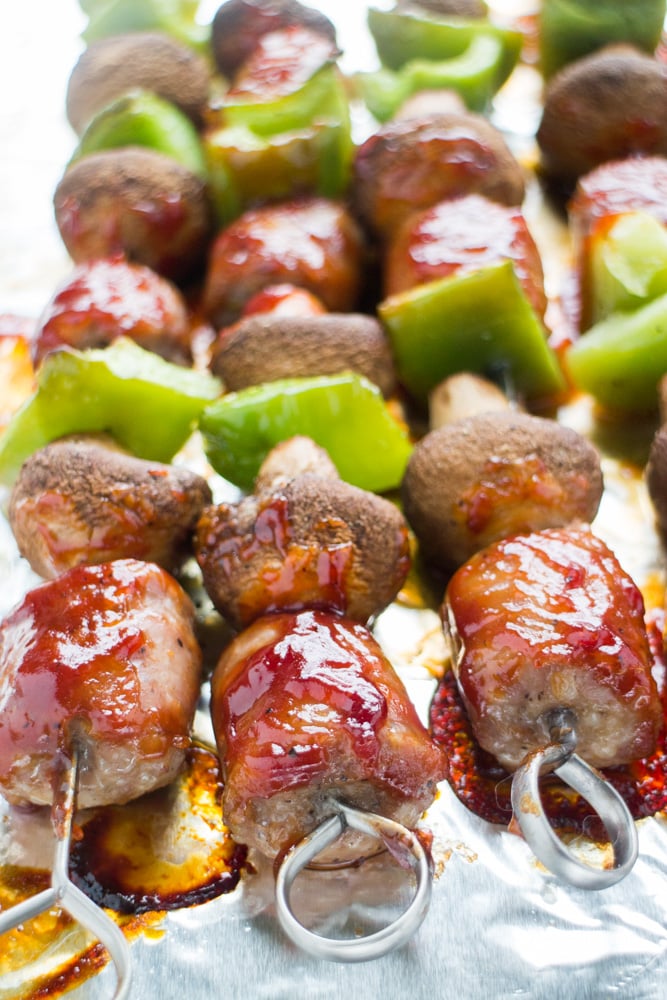 Sweet Italian Sausage is a necessity for this recipe, and I highly recommend using green peppers and mushrooms, but feel free to add some onions to those kabobs too!