MAKE-AHEAD Freezer SALISBURY STEAK recipe that makes a comforting family dinner! This easy to make recipe uses Cream of Mushroom Soup and French Onion Soup to create a creamy gravy to pour on top of the steak patties. All you have to do is bake it and freeze it and it'll be ready for weeknights when you don't have time to cook. Serve alongside mashed potatoes and veggies for a full dinner. This recipe is sponsored by Peapod.
Sometimes life can get busy where you don't have a hour to cook a home cooked meal. Instead of grabbing a boxed meal, or even worse ordering takeout, I love making homemade make-ahead freezer meals that I know will satisfy everyone at the dinner table on those busy weeknights.
This Salisbury Steak recipe is one of our favorites and reminds me of the classic TV dinner that I used to love as a kid, but this is completely homemade.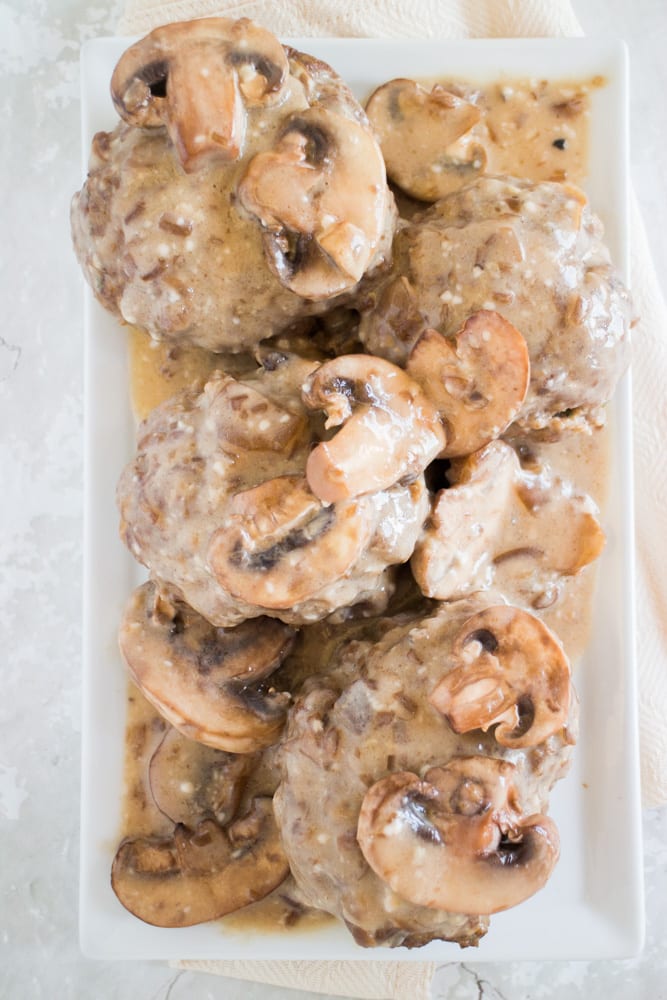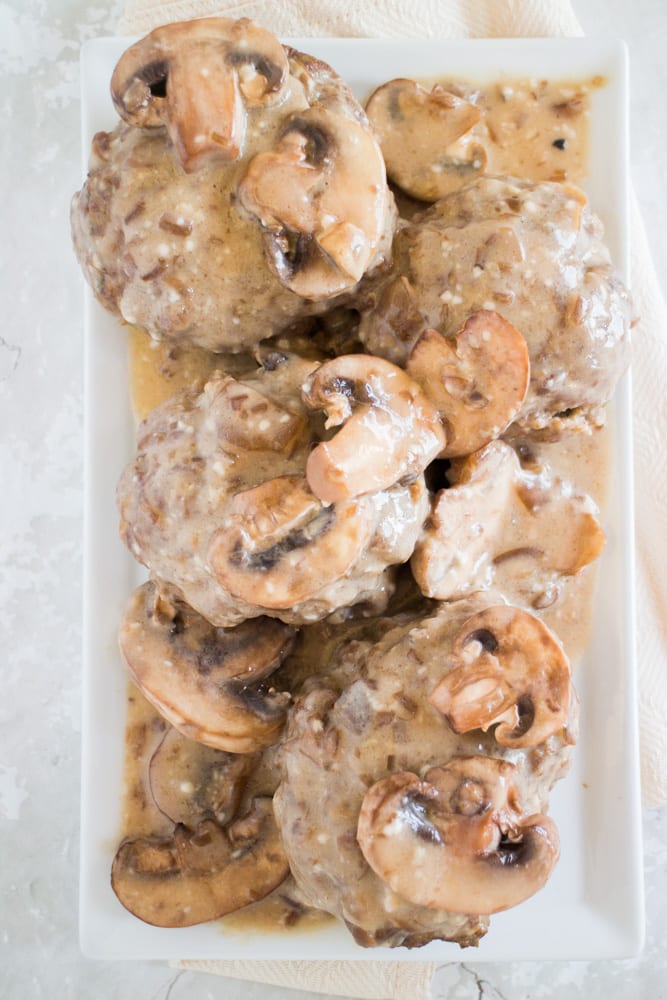 When I find myself with some free time on the weekend, I'll make 2 or 3 of these meals to put in the freezer so I can grab one when I just don't have time to cook in the kitchen. The dish is so popular in my house that instead of groans that frozen meals can get, this one receives a big cheer (and even sometimes requested!).
Whenever I make it I always serve with creamy mashed potatoes and a green veggie- either Brussels Sprouts or broccoli.