HOMEMADE BAKED Sugar Donuts recipe that is easy to make and ready in 15 minutes. These simple and extra soft donuts taste just like sugar donuts from your favorite bakery!
We live in a world filled with exciting donut flavors and combinations. Remember the half donut/half croissant craze? Have you checked out the exotic flavors that bakeries are offering for donuts? There's Blood Orange, Cafe Au Lait, Hibiscus, Passion Fruit, Horchata, Matcha and more. Maybe I'm not foodie adventurous but I love simple donuts. Sugar, Glazed, Chocolate donuts – now you're talking my language. Because I was craving donuts I came up with this simple Homemade Baked Sugar Donuts recipe that I think you'll love!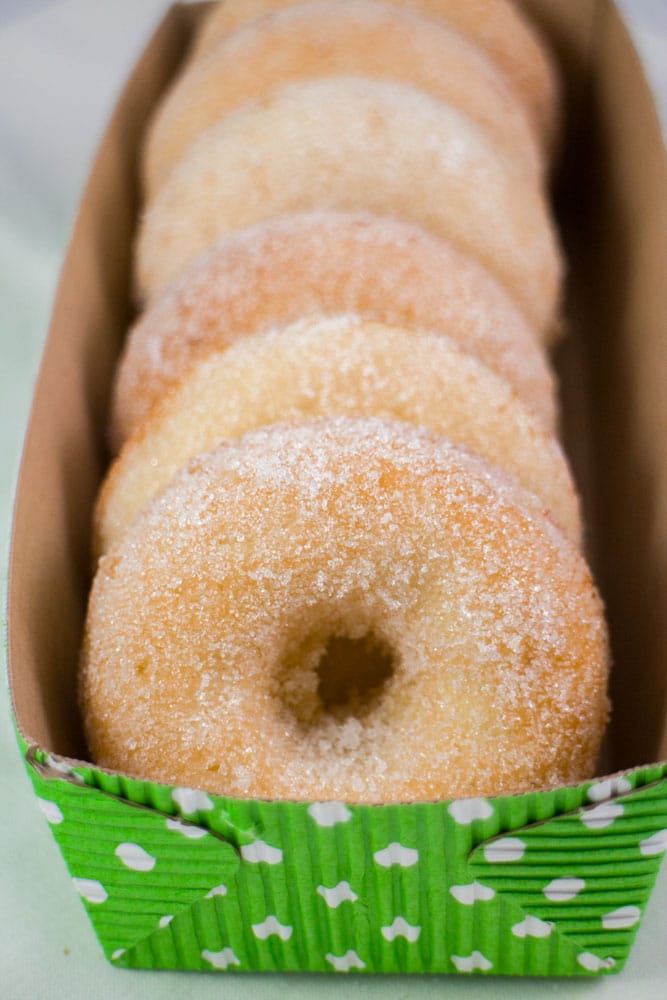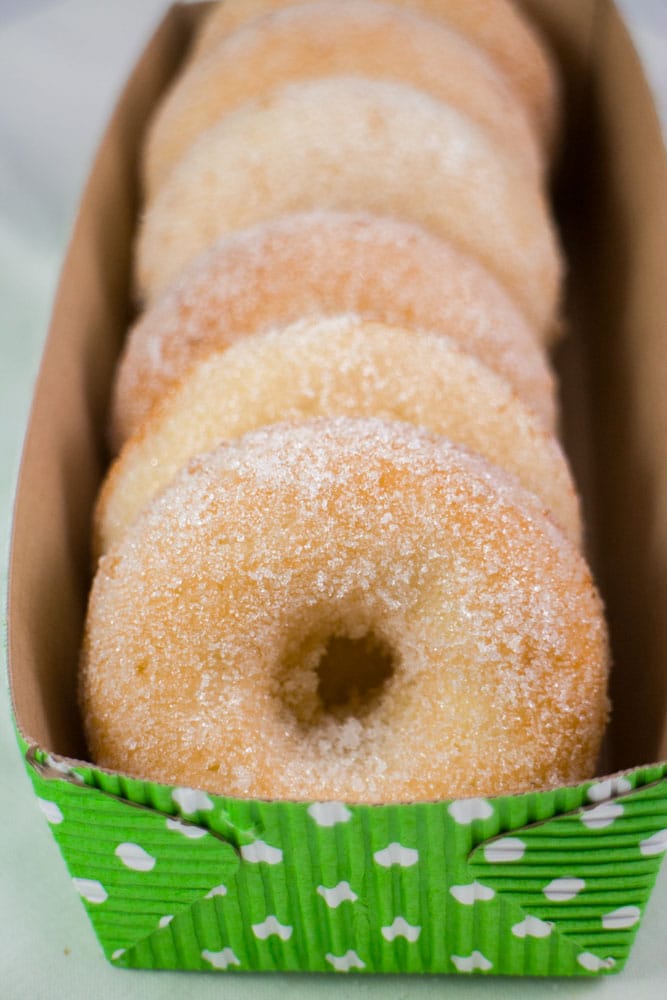 These donuts are delicious and extra soft! They are made with buttermilk so you know they are going to be moist and soft! Throw your donut pan in the oven for 15 minutes, let cool for a few minutes and then shake the donuts in a bag of sugar and your Homemade Baked Sugar Donuts are ready to be eaten and enjoyed!
Hope you like them as I do (and I really really like them!)!