EASY, SLOW COOKER Cabbage Roll Casserole! This easy recipe is made in the crockpot and ready in 3 hours! This is a Polish family recipe called Halupkie!
Halupkie (aka Cabbage Rolls) were a big deal in my house. My Mother is Polish, so the recipe was passed down from generation to generation and ended up being one of my favorite meals she would make. She would add ground beef, rice and tomato sauce into a big piece of cabbage, roll it up, throw it in the fridge overnight to sit and then we would have them for Sunday dinner. Just the smell of cabbage takes me back to my childhood!
This Cabbage Roll Casserole is a direct spin off my Mother's recipe, but we're making this in casserole form in the slow cooker. This is a big bowl of comfort food, just like my Slow Cooker Cabbage and Sausage!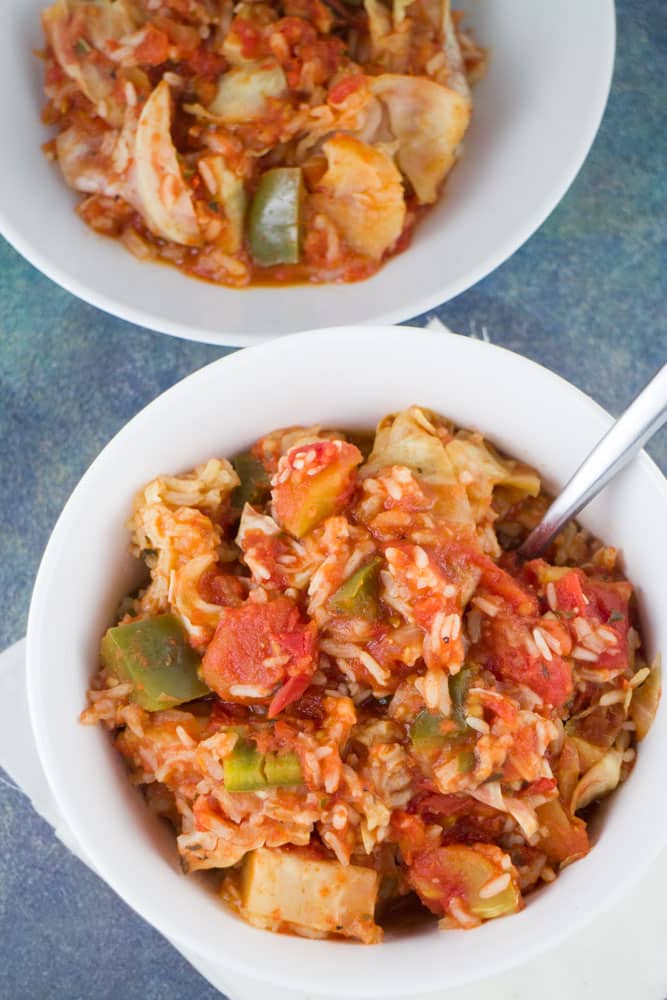 A nice warm bowl of cabbage roll casserole is the perfect dinner for a cold Winter night. Even better is that this recipe only takes 3 hours in the slow cooker – so it'll be ready before you know it!