Follow these easy step by step instructions to make delicious Rainbow Popcorn Balls! They are fun to make for birthday parties, sleepovers, camping trips and dessert!
Do you remember my Inside Out party I threw a few months ago? One of my food centerpieces were these Rainbow Popcorn Balls! There's something about bright rainbow colors that makes me happy! For example I had to turn our pumpkins into a rainbow earlier this week. It's like sprinkles, everything is better with rainbow sprinkles!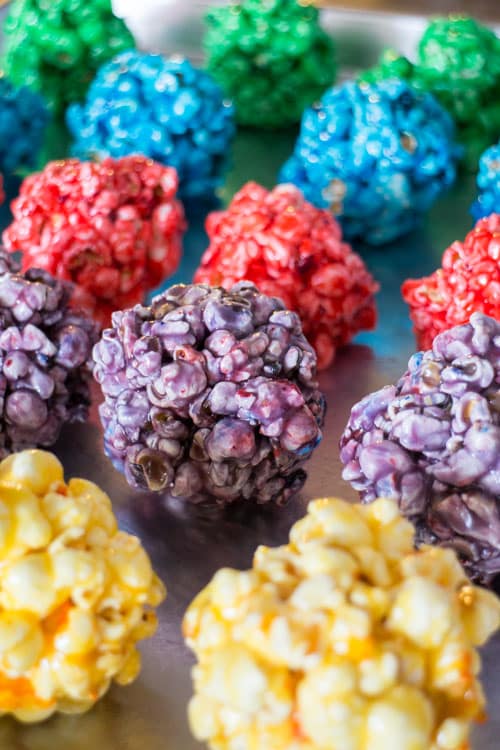 One taste of these Rainbow Popcorn Balls will have you amazed by how delicious they are, but yet how easy they are to make!