How to make Instant Coffee Chocolate Donuts with Vanilla Frosting! These donuts are delicious! Bonus how to recipe video included!
I have to tell you something. I made these donts to take to work to share with everyone, but instead I kept them at home because I wanted to eat them all. And I did, I ate them all, and I didn't regret it one bit.
These donuts are the best of all worlds, moist chocolate donuts, vanilla frosting that sticks perfectly to the donuts, mini chocolate chips on top, and the sublte taste of coffee. What gives the donuts a special taste is that I used 1 tablespoon of Folgers instant coffee granules in the batter. Use 1-2 tablespoons depending on how "coffee" you want it to taste. I love how simple Instant coffee is to use in recipes!
These are perfect breakfast or brunch donuts to serve alongside a nice cup of coffee. They also make a great dessert. I love that you can get a small dose of your caffeine fix in, while eating a donut! Here's my how to video that walks you through all the steps.
The batter is going to smell amazing! I love how dark the chocolate looks too. This recipe makes 10 donuts.
And out of the oven they come in 12 minutes. Let them cool for 15 minutes (it's important so they don't fall apart) before removing them from the donut pan.
Dip them into the vanilla frosting, add mini chocolate chips and you have the prettiest donuts ever!
Hope you don't mind a few more pictures of the donuts, they were too beautiful for me not to take a few extra pictures of!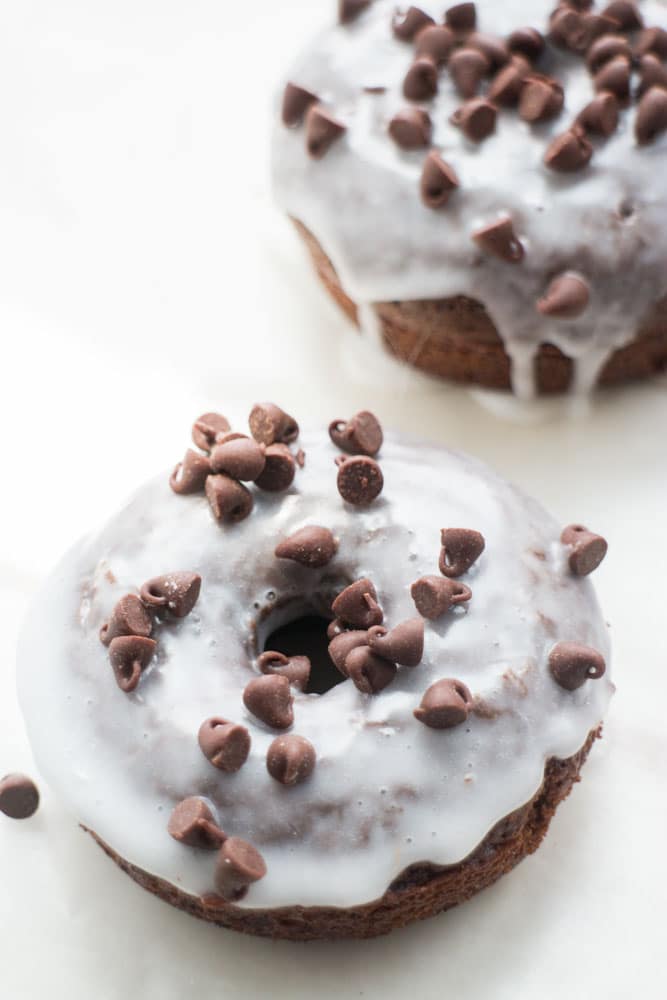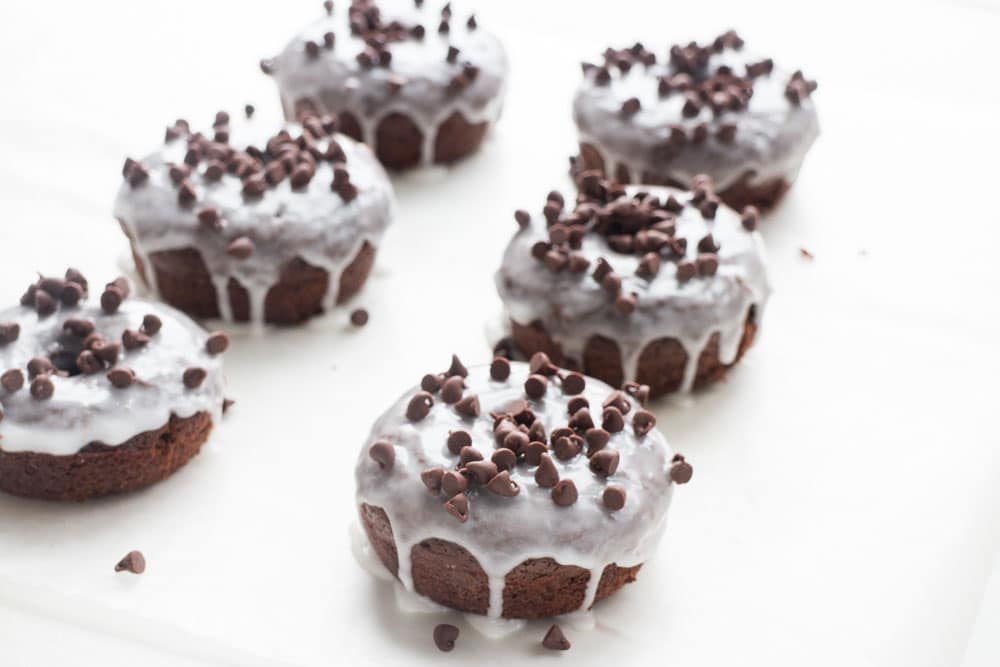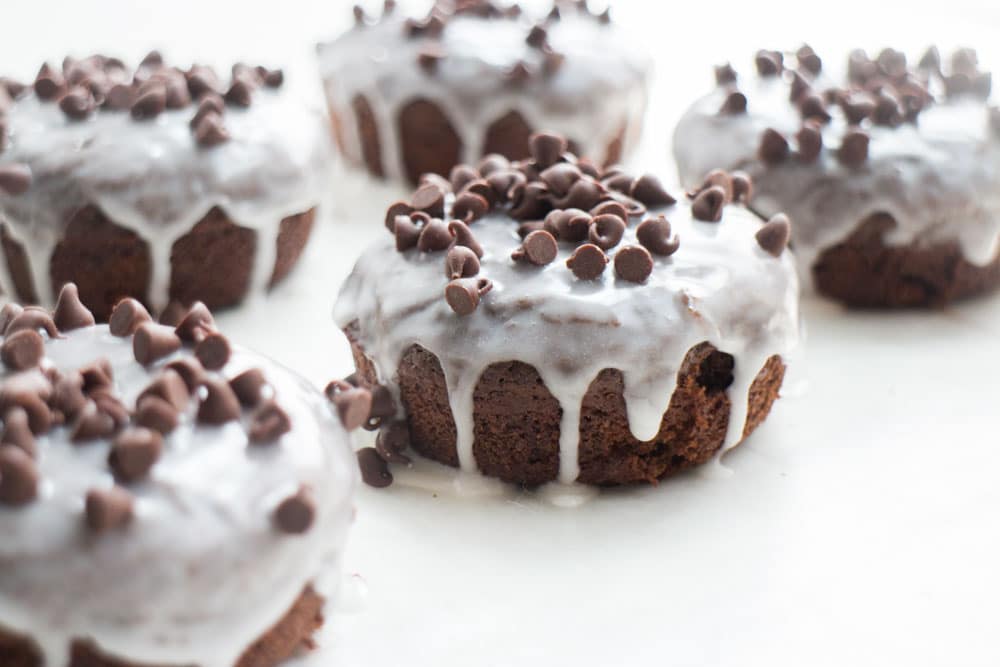 And with one bite you'll taste how moist and full of flavor they are!
Enjoy these donuts my friends, they're one of my most favorite recipes!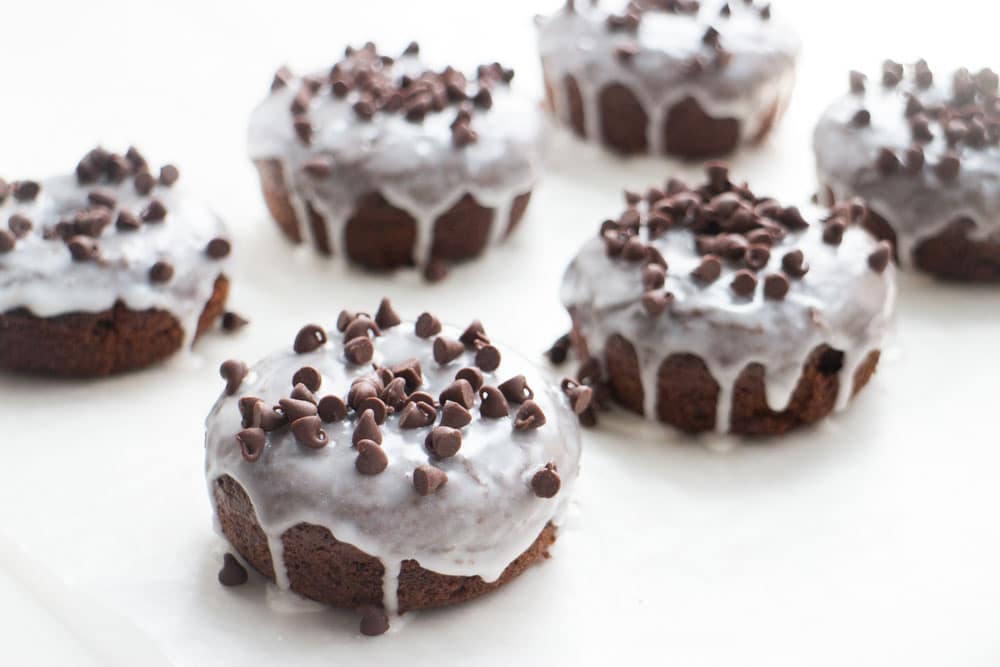 Instant Coffee Chocolate Donuts With Vanilla Chocolate Chip Frosting
2016-04-28 19:34:38
For the donuts
3/4 cups all purpose flour
1/2 cup white sugar
1/4 cup cocoa powder
1/2 teaspoon baking soda
1/4 teaspoon salt
1/4 cup vegetable oil
1/2 cup milk
1/2 teaspoon vanilla extract
1-2 tablespoons Folgers instant coffee granules (depending on how strong you want them)
For the Frosting
1 cup powdered sugar
2 tablespoons milk
mini chocolate chips
For the donuts
Preheat oven to 350 degrees. Spray your donut pan with nonstick spray.
Stir together flour, sugar, cocoa powder, baking soda and salt.
Add oil, milk, vanilla and coffee and continue to stir until mixed.
Pour into donut pan (about 3/4 filled) and bake 11-12 minutes.
Let cool for 15 minutes.
For the frosting
For the frosting, mix powdered sugar and milk together in bowl with a spoon.
Once donuts are cooled down, dip each one into the frosting. Add mini chocolate chips on top.
Enjoy!
Notes
Makes 10 donuts.
Brooklyn Farm Girl http://brooklynfarmgirl.com/