Enjoy this easy dessert recipe for Blueberry Whipped Cream Cheesecake! This delicious cake has a pretty pastel sprinkled natural topping made from blueberries. It's the perfect way to turn a boring cake into a beautiful birthday cheesecake!
I am in love with this cake, it's one of those dessert creations where you want to take 50,000 photos of before eating because it's just that pretty. Along with the Smooth and Creamy Sara Lee cheesecake, you have a beautiful blueberry Cool Whip topping that's just waiting for rainbow sprinkles to be added on top.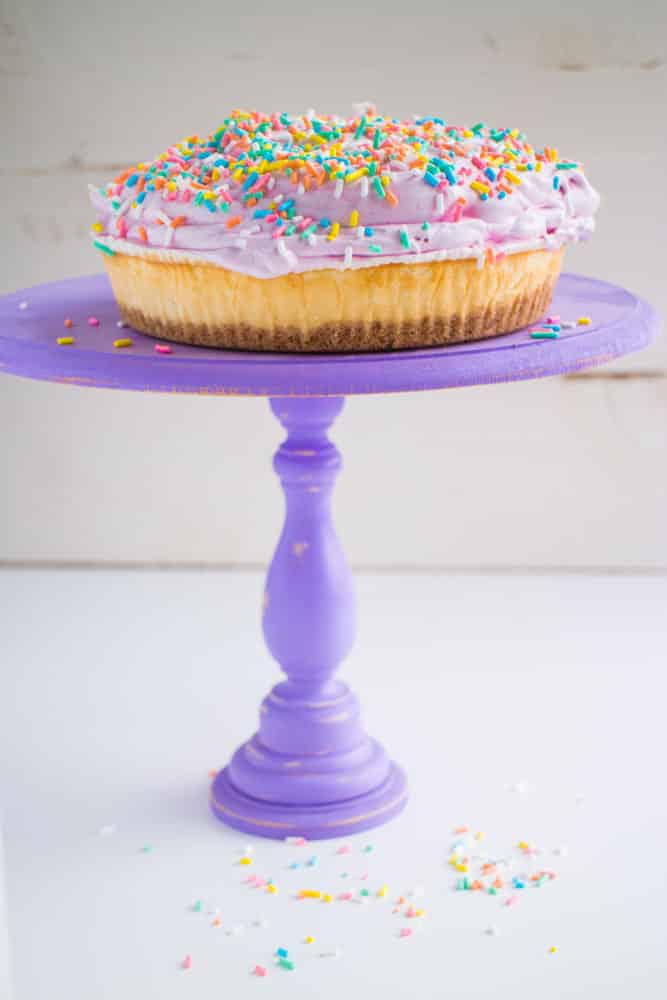 With Spring filled with celebrations of all kind, birthdays, school graduations and Mother's Day, this cake is a simple way to make your loved ones feel special. Keeping these supplies in your freezer is a perfect way to be prepared for a quick dessert cake. I love that how quick this cake is to whip up, it looks like I was in the kitchen all afternoon making this, but I wasn't!