How to Store Lettuce to Last a MONTH! This easy tip shows you how to wrap your lettuce in aluminum foil to keep it fresh in the refrigerator. The lettuce stays so crisp after a month I can even use it for salads!
Lettuce only lasting a few days? Never again! With this easy method using aluminum foil you can store lettuce to last for a month!
In June we pick lettuce. We pick lots of lettuce. I'm talking so much lettuce you begin to get lettuce anxiety. Have you ever had it? It's when you dream of lettuce chasing you with baskets to capture you. It's rough.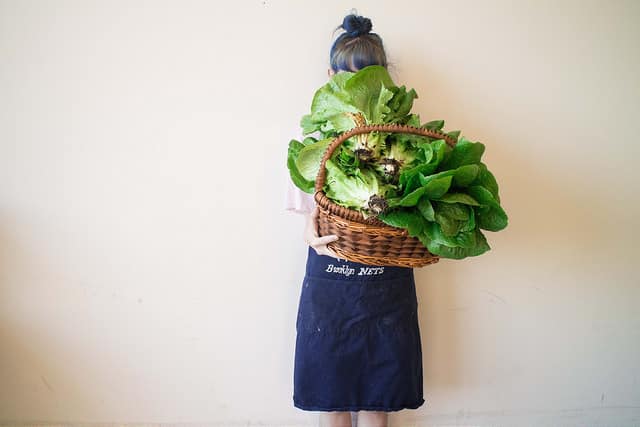 So with a whole bunch of lettuce, what do you do with it? Salads, sure. Lettuce fried rice? Sure. How about lettuce meatballs? Yup. And lettuce soup? Check. But still after those recipes we have a whole lot of lettuce left. We like to eat a little lettuce at a time, especially sprinkled on our bi-weekly taco fiesta, but you don't need that much lettuce. And nothing makes me more angry (ok, maybe littering) than wasting our garden vegetables. If a vegetable goes bad, I fall into a puddle of tears on the kitchen floor. So when my father in law passed along this lettuce trick, I had to give it a shot, even though I wasn't that confident it would work.
And as it turns out, it worked. It worked really good. It worked so well we had lettuce to use 1 month (!) after we picked it. Everytime I opened the lettuce from the fridge I was shocked it was still green and fresh. I called my husband to look at the lettuce everytime "Look, it's green still!". Eventually he got tired of it because I was really amazed by this lettuce.
So how do you make your lettuce last weeks? Easy. There's one tool, aluminum foil.
Take a big piece of aluminum foil, preferably the extra long version, but if you can't do that, then just use 2 pieces of aluminum foil to cover the entire head of lettuce. Wrap it tight and make sure it's completely covered. Now put it in your fridge.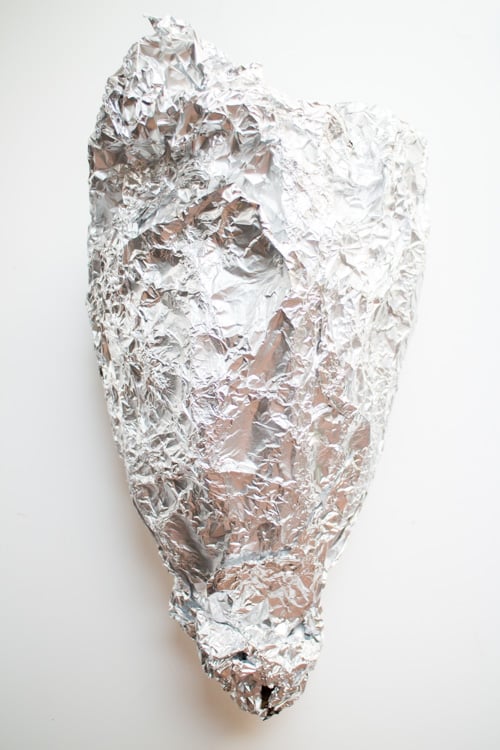 Whenever you need some lettuce, take it out and use a piece, then wrap it up. Here's a lettuce head that's been wrapped in aluminum foil for a month!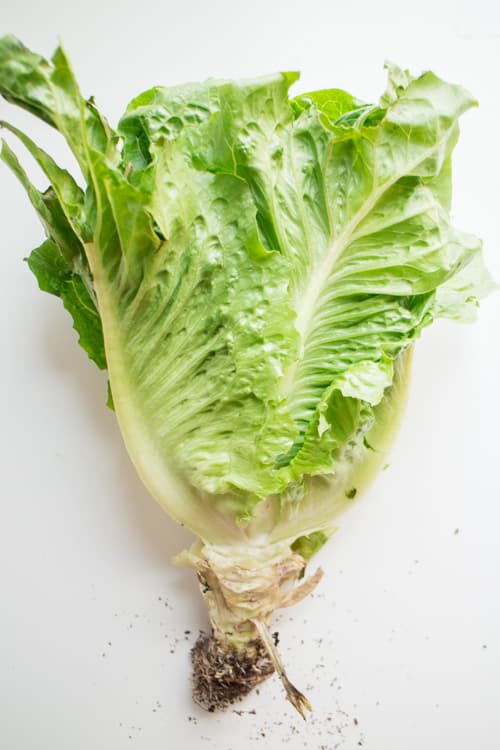 Even after weeks of picking our lettuce, I can still enjoy it in a nice big burrito. I think that's pretty cool.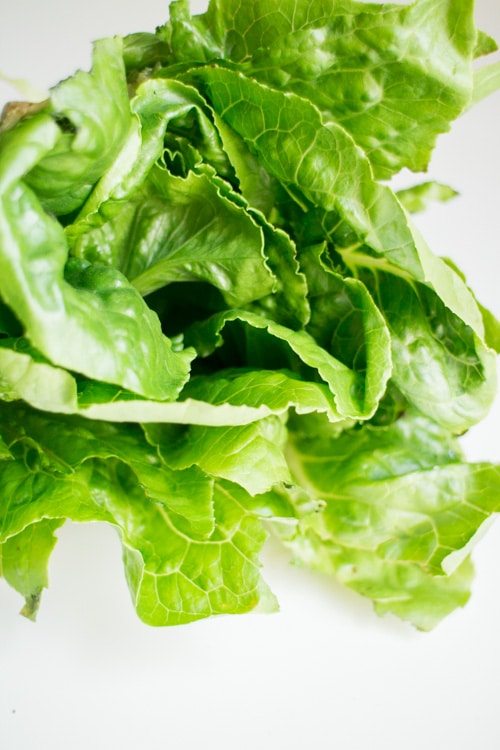 Hope you enjoyed this quick and easy lettuce trick!