Fizzy water – do you like it? We love it.
As a kid I drank a ton of soda (too much). As a adult in my early 20's I continued on a Diet Coke, Cherry Cola path. Then I took a shameful look in the mirror after finishing my 5th can of Diet Coke and realized it wasn't the soda that I loved, it was the carbonated water. It was that fizzy water burn that I craved. So we changed to instead of buying 2 liters of soda we bought 2 liters of seltzer water. Most times it was plain, sometimes it was flavored (I love cherry and lemon/lime). The great part was that suddenly I was drinking a ton of water. I lost a few pounds, the water made me feel fresh and I didn't even miss the soda at all. Even to this day, I hardly ever crave soda. Occasionally on a special date I might order a Diet Coke but even then I'm no longer blown away by the taste.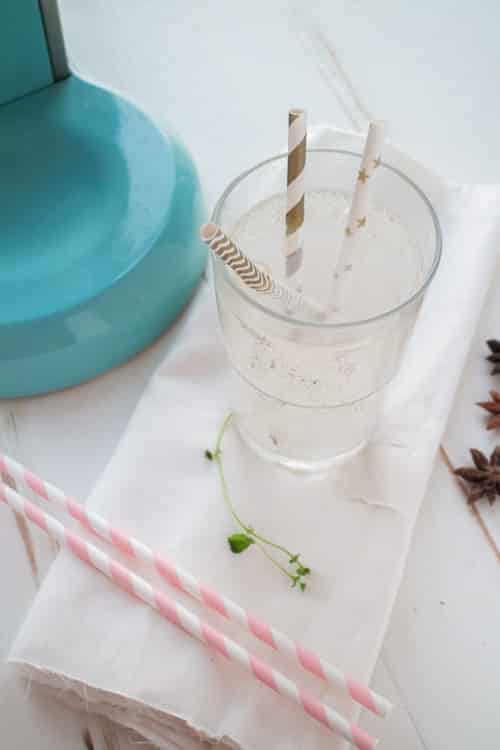 Buying 2 liters of seltzer water adds up, so we bought a SodaStream machine years ago (1st generation). What a great investment it was and still is! It's 100% a must have in our kitchen. A few months ago I noticed that KitchenAid was selling a Sparkling Beverage maker powered By SodaStream in colors aqua, black, cobalt, green, red, silver, orange and white. What do I love more than great kitchen gadgets? Ones that are colorful and look pretty! We got a aqua sky one, isn't it a beauty?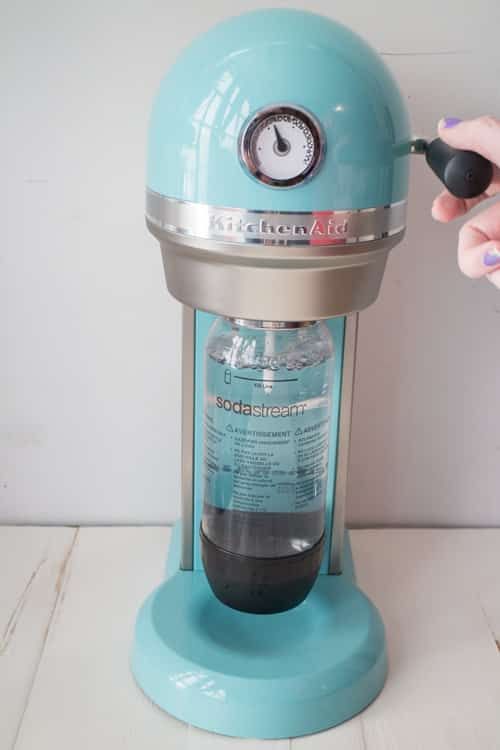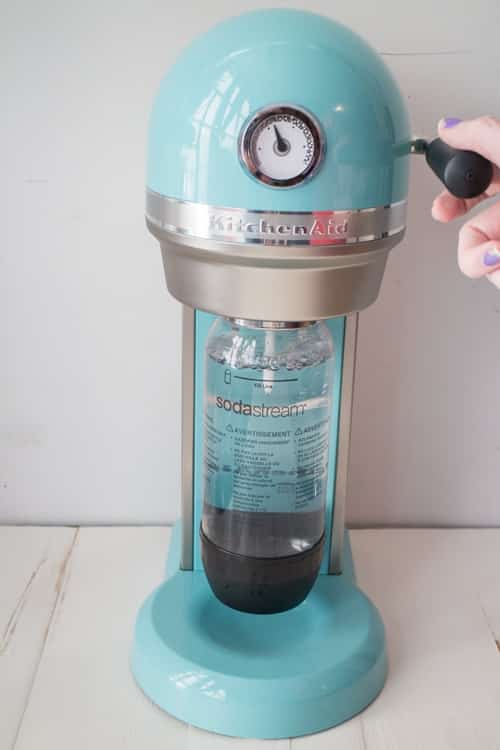 Even though the majority of the time we just this for straight up carbonated water (we always have 3 bottles ready in the fridge) I had a craving for ginger ale. Whenever I feel sick, ginger ale is my super power to get me going again. I decided that instead of buying a bottle in stores, why not make a fresh ginger ale syrup with a few basic ingredients? If you love ginger ale you're going to be a fan of this!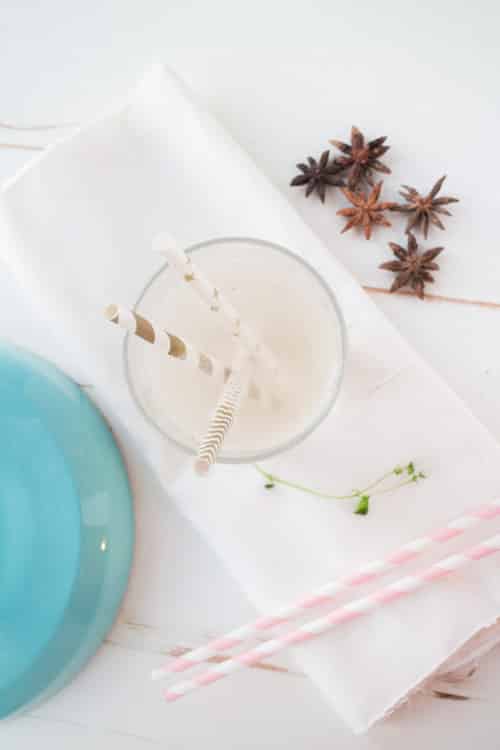 I've recently become obsessed with star anise. They're perfect in soups too! You can buy this from a Asian grocery. A entire box of them cost me $4 which I'm pretty sure will last me forever.

The star of this drink is the ginger though. It's not overpowering, it's just the right taste. Plus who doesn't love the smell of fresh ginger?

So next time you're craving ginger ale, stay inside and make your own. And keep drinking fizzy water if you love that burn!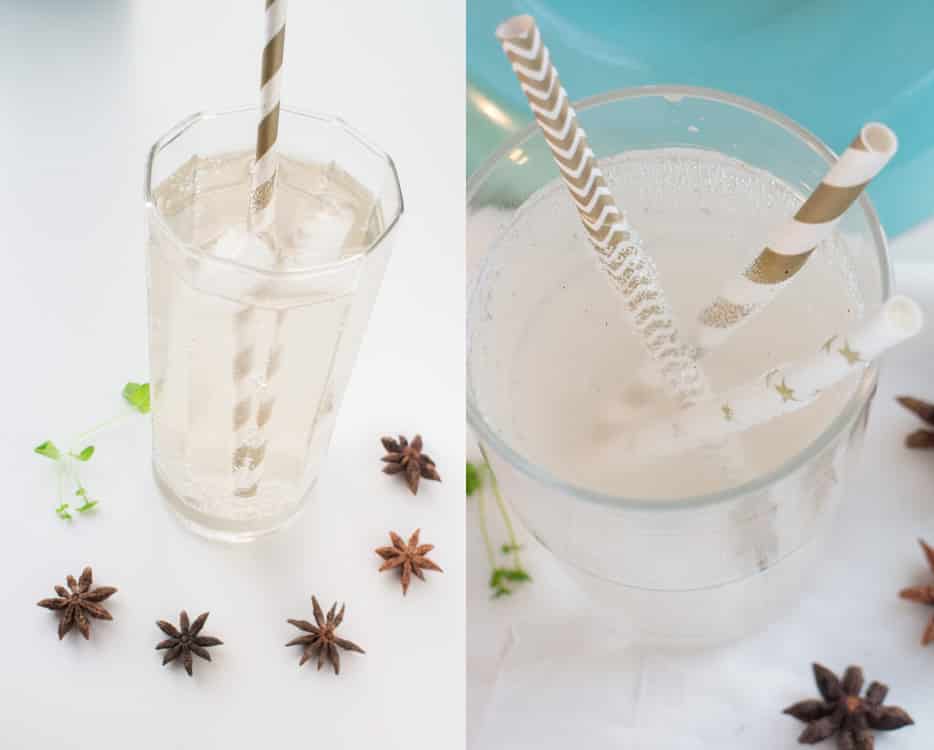 Homemade Ginger Ale Soda with SodaStream
2015-03-10 13:44:24
Ginger
1/2 cup water
1/2 cup peeled, chopped ginger
3 tablespoons fresh mint
1 star anise pod
1/4 teaspoon allspice
Syrup
1/2 cup sugar
1/2 cup water
Carbonated Water
Instructions
Add 1/2 cup water to saucepan and bring to a low boil. Add ginger, mint, star anise and allspice and reduce to simmer for 5 minutes. Take off the stove and let sit for 5 minutes.
Strain liquid to remove all ginger chunks, mint leaves, star anise and allspice.
In another saucepan add 1/2 cup sugar with 1/2 cup water. Bring to a boil making sure sugar is dissolved.
Add ginger water to sugar syrup sauce pan and stir.
Add 2-3 tablespoons of ginger ale syrup to 8 oz glass of cold carbonated water. Stir and serve.
Notes
Refrigerate any ginger ale syrup left over. I like to put it in a mason jar as it lasts for weeks.
Brooklyn Farm Girl http://brooklynfarmgirl.com/