Fizzy water – do you like it? We love it.
As a kid I drank a ton of soda (too much). As a adult in my early 20's I continued on a Diet Coke, Cherry Cola path. Then I took a shameful look in the mirror after finishing my 5th can of Diet Coke and realized it wasn't the soda that I loved, it was the carbonated water. It was that fizzy water burn that I craved. So we changed to instead of buying 2 liters of soda we bought 2 liters of seltzer water. Most times it was plain, sometimes it was flavored (I love cherry and lemon/lime). The great part was that suddenly I was drinking a ton of water. I lost a few pounds, the water made me feel fresh and I didn't even miss the soda at all. Even to this day, I hardly ever crave soda. Occasionally on a special date I might order a Diet Coke but even then I'm no longer blown away by the taste.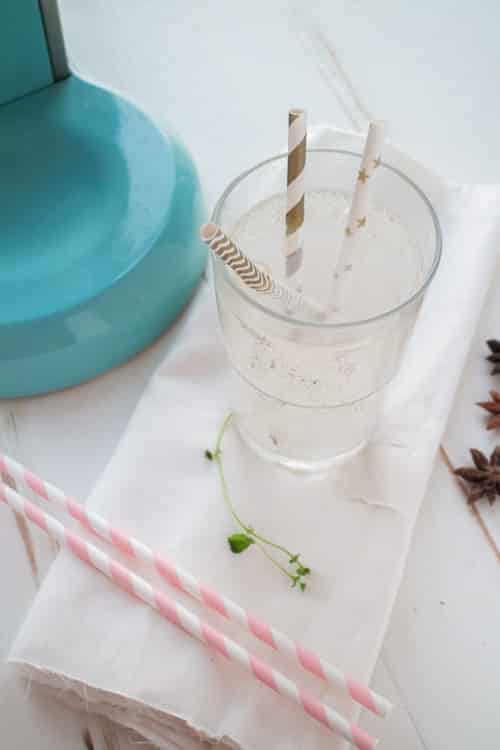 Buying 2 liters of seltzer water adds up, so we bought a SodaStream machine years ago (1st generation). What a great investment it was and still is! It's 100% a must have in our kitchen. A few months ago I noticed that KitchenAid was selling a Sparkling Beverage maker powered By SodaStream in colors aqua, black, cobalt, green, red, silver, orange and white. What do I love more than great kitchen gadgets? Ones that are colorful and look pretty! We got a aqua sky one, isn't it a beauty?