This Homemade Salted Edamame tastes just like your favorite Japanese restaurant. This healthy recipe takes 15 minutes and requires 2 ingredients. Make it as a side dish or a snack!
Who's ready to pop a few soybeans right in their mouth?

Ok, me too! Grab a few soybeans and let's get snacking!
I love edamame. I went through this phase where every time I ordered sushi I also ordered a big bowl of edamame to go with it. Then I got to thinking, why don't we grow our own soybeans? So we bought some seeds, planted them in our containers and BOOM! SOYBEANS! Ok maybe it wasn't that instant, but it was pretty much that easy. Since the beginning we've had lots of luck growing soybeans in containers. This year they have grown to new heights and soon they will be all picked to be frozen and enjoyed for many happy edamame snacking sessions.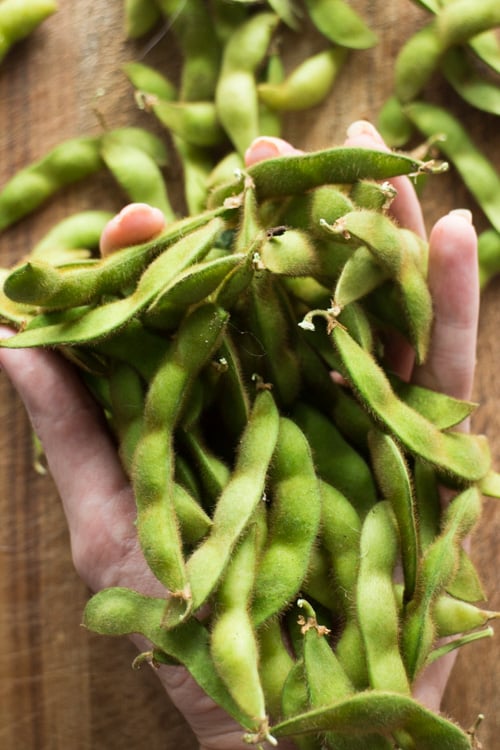 What's edamame best with? Just a little bit of salt. That's it. Beans and salt. Just a few ingredients makes one of the most delicious and healthy snacks you can eat.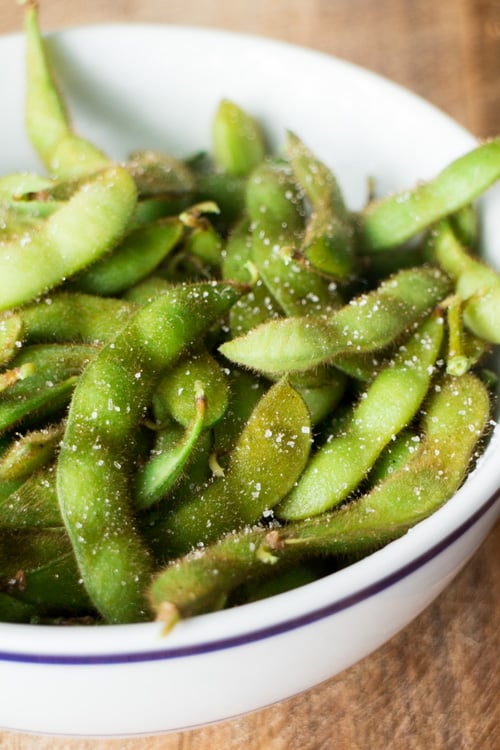 Is it easy to make edamame? Yes! All you do is boil the soybeans for a few minutes, drain and you're set.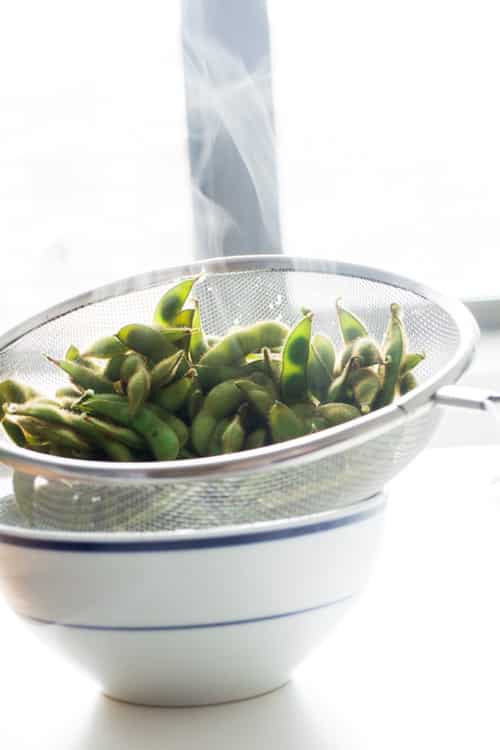 Sprinkle a little sea salt on top and hello gorgeous! I'm going to eat you!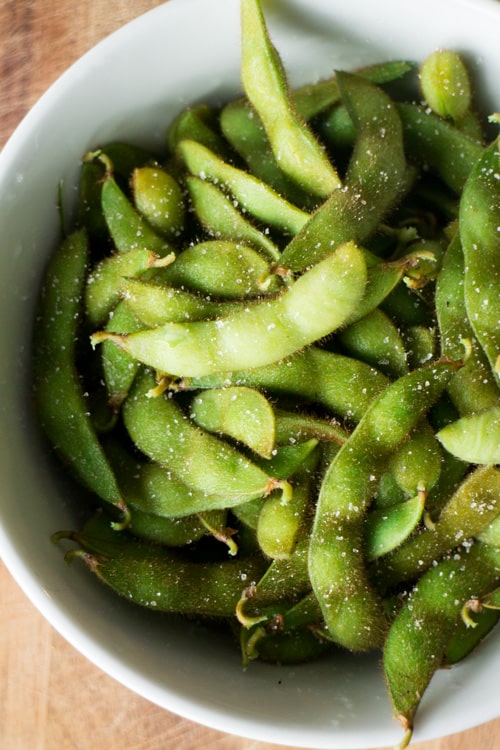 Then start nibbling away. They're healthy and addictive. That's a pretty happy match, don't you think?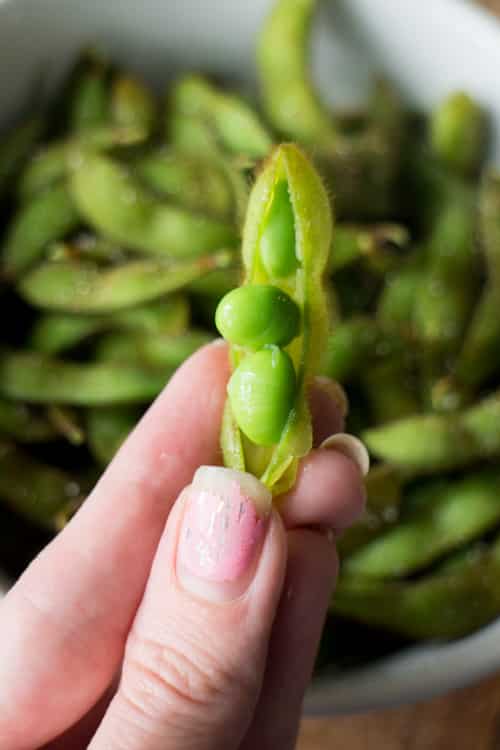 Easy Salted Edamame
2014-09-01 18:16:21
Ingredients
Soybeans (fresh or frozen)
Sea Salt to Taste
Instructions
Bring a pot of water to a rapid boil.
Add soybeans and boil for 5 minutes.
Drain soybeans and put soybeans in bowl.
Sprinkle salt on top and enjoy your edamame!
Brooklyn Farm Girl http://brooklynfarmgirl.com/