Oven Roasted Beef Tomato Sauce is the perfect spaghetti sauce recipe. It's great to use with beef or heirloom tomatoes.
Have you guys tried my Oven Roasted Creamy Cherry Tomato Sauce (or with a kick)? It's delicious. I promise you.
But sometimes you might not have a over abundance of cherry tomatoes. Sometimes your garden might be full of beef tomatoes. Can you make a simple and quick oven roasted tomato sauce with them? You bet your tomatoes you can!
The beef tomatoes are cut up into bite size pieces, a little olive oil is poured on then a little onion powder is sprinkled on top. At this time the good smells are about to start. Then they go into the oven for 35 minutes. Now the good smells are really starting to happen. I dare you not to get hungry after smelling this Oven Roasted Beef Tomato Sauce in the oven. It won't happen, you'll immediately want to eat it, trust me.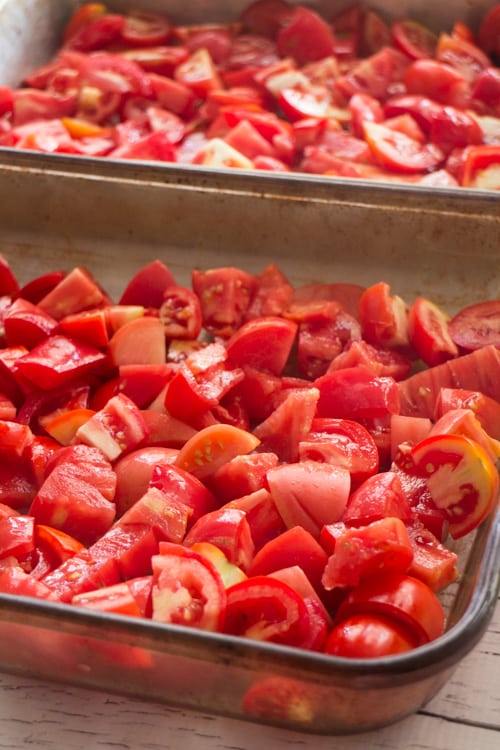 What can you do with this sauce? Anything! Pour it on some pasta. Bake some lasagna. Use it in a stew. Eat it by the spoonful (hey, it happens, and it should!).
Enjoy this Oven Roasted Beef Tomato Sauce! It's a garden favorite!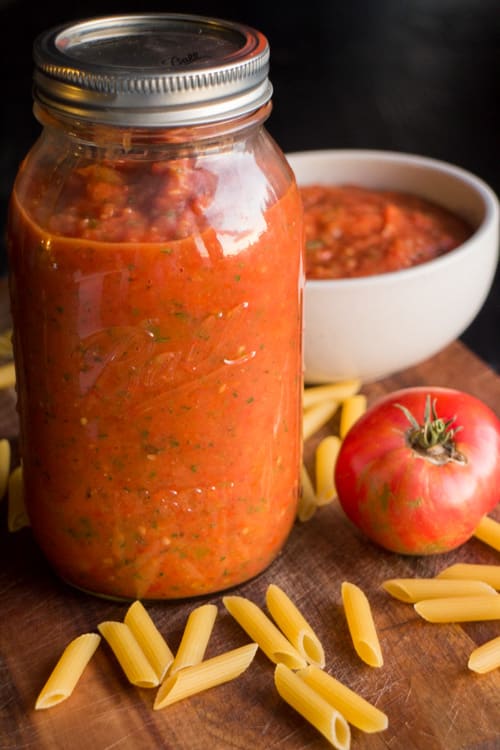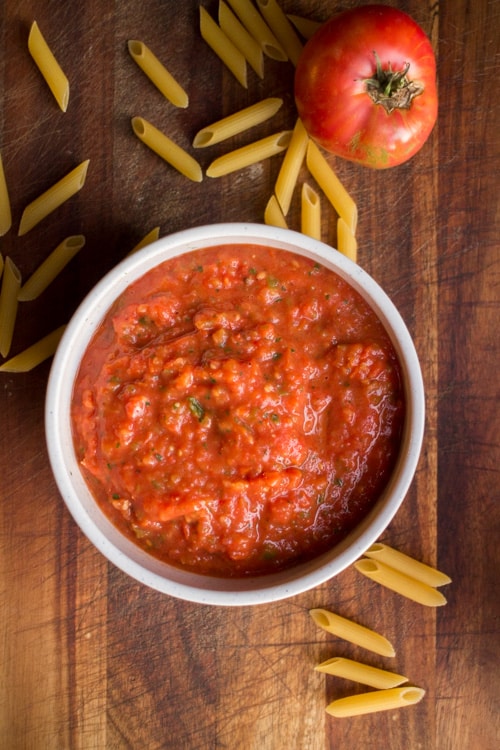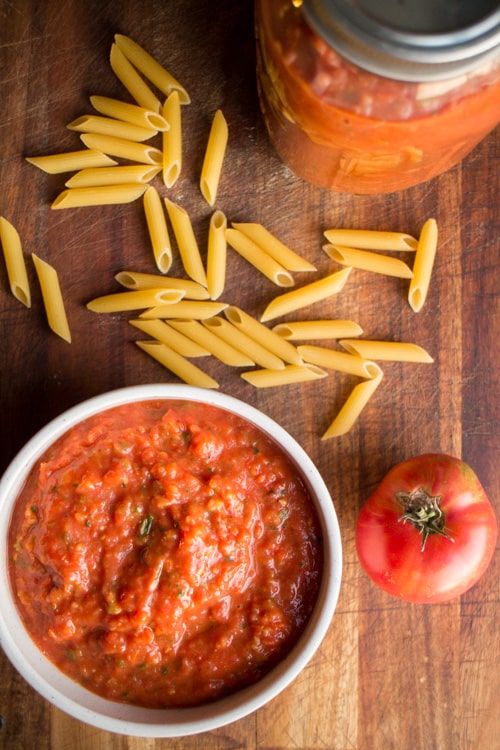 Enjoy!
Oven Roasted Beef Tomato Sauce
2014-08-23 00:17:14
Ingredients
4 cups of beef tomatoes - cut into 1 inch chunks
1/4 teaspoon onion powder
2 tablespoons olive oil
1 tablespoon dried basil
1/2 teaspoon garlic powder
salt + pepper to taste
Instructions
Preheat oven to 425 degrees.
Spread tomatoes single layer in a pan. Drizzle with olive oil. Sprinkle with your onion powder.
Bake for 35 minutes, your tomatoes should be wrinkly.
Let cool for a few minutes, then put tomatoes in food processor.
Add dried basil, garlic powder and salt + pepper to taste in food processor.
Blend to smooth and creamy.
Use it right away, or throw it in the fridge to use tomorrow, or freeze it for next month.
Enjoy!
Brooklyn Farm Girl http://brooklynfarmgirl.com/
You may also like:
Oven Roasted Creamy Cherry Tomato Sauce

Oven Roasted Cherry Tomato Sauce With a Kick

How to Make Homemade Diced Tomatoes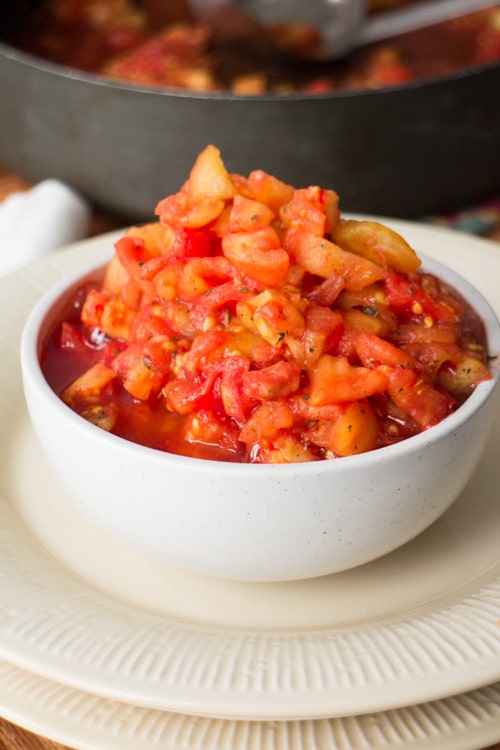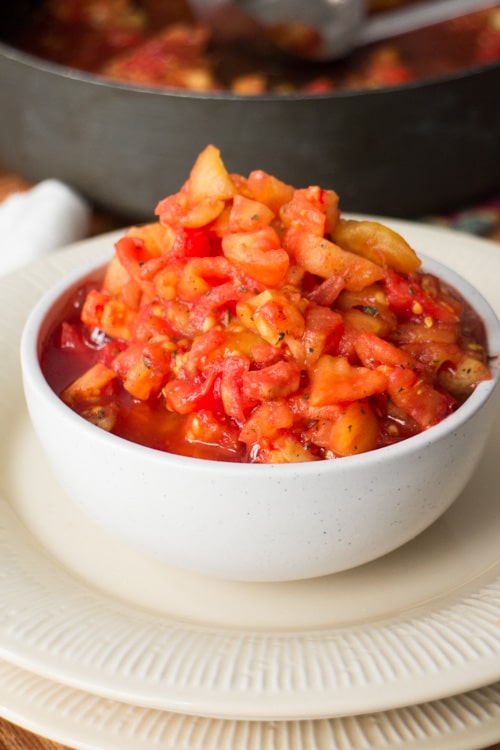 Chicken and Cherry Tomato Toss Stir Fry