Delicious Buttermilk Jalapeno Biscuits are easy to make with this recipe that includes step by step pictures. These Southern style homemade biscuits are made from scratch with diced up jalapeno peppers. They are best served with a warm comfort food casserole!
Want to know a true story? I made these biscuits twice. In one week. I nearly ate them all. I'm thinking about making them again. Right now.
These biscuits are what magical bread dreams (we all have them, right?) are about. They're flaky, they're moist, they're full of flavor and you just can't get enough of them. More specifically these are buttermilk biscuits which makes them ultra deluxe and ultra moist. Like my gif shows, buttermilk makes everything better, don't you agree?
These biscuits also have jalapeno peppers in it for a slight bite of heat. The jalapenos are a great balance for that buttermilk giving it a little something special. I chop the jalapenos up pretty fine so they're evenly distributed and not overwhelming. Between these biscuits and candied jalapenos I'm eating quite a bunch of jalapenos this Summer!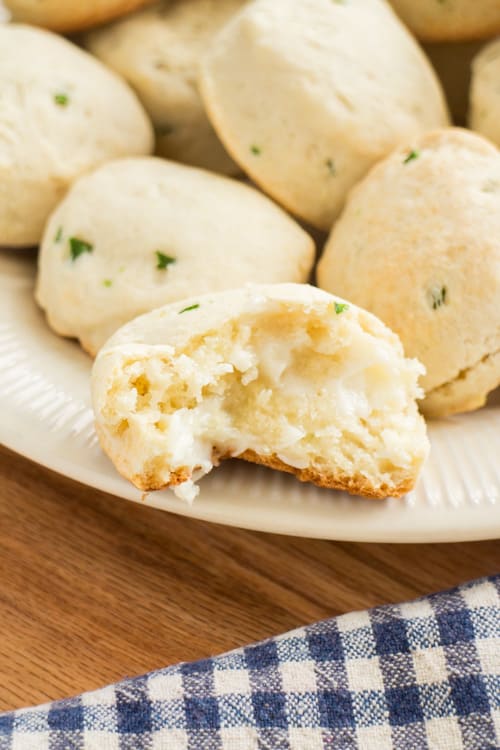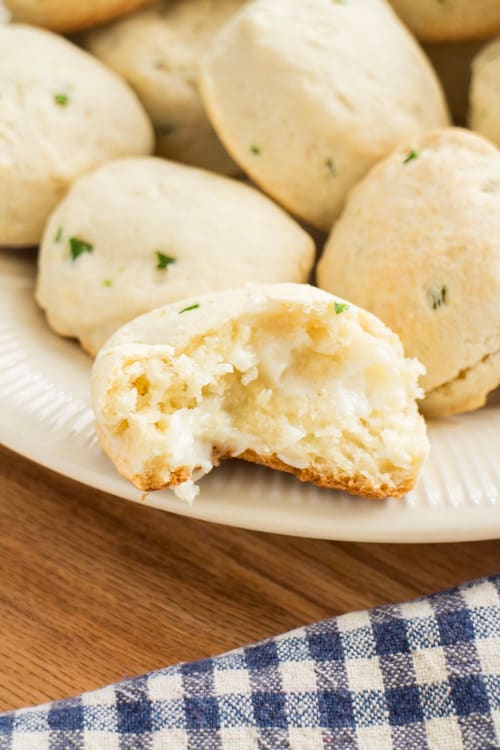 The key to biscuits is to freeze the butter before hand. This will allow it to more easily be cut into the flour. The butter will be so easy to cut, shred and chop when it's frozen!

Look at how crumbly this butter gets after freezing and a swirl in the food processor. Isn't it gorgeous? If you can't use a food processor use a grater, you'll get similar results!

And look at how it all crumbles up together. Freezing butter everyone – it's life changing! It will get your biscuits flaky and moist! Isn't that what life is about?

Knead your dough for just 2 minutes gently. Every time I hear the phrase kneading dough I think of my cat FiFi Bofinkles who is a master at this.

Then spread it out. I don't use a rolling pin for this, just my hands.

Then start to cut the dough into biscuits. You can use a biscuit cutter for this, a circular cookie cutter (what I used) or the top of a drinking glass.

Then just keep cutting your biscuits…

If you run out of spots to cut then keep respreading and keep cutting.

Onto the cookie sheet they go…

Out of the oven they come!

Let's just take a minute and admire this beautiful biscuit.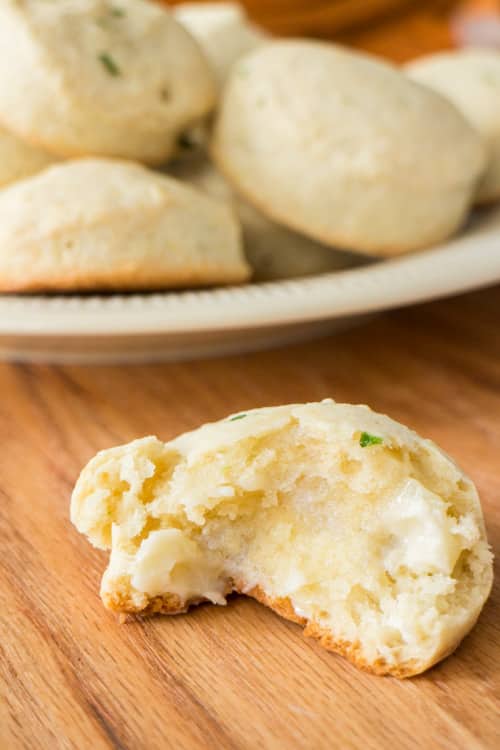 All of you.. you're all beautiful biscuits!
Enjoy!
Delicious Buttermilk Jalapeno Biscuits
2014-08-23 00:12:27
Ingredients
2 cups flour
2 1/2 teaspoons baking powder
1/2 teaspoon baking soda
1/2 teaspoon salt
1 tablespoon sugar
1/2 cup butter
3/4 cup buttermilk
1 jalapeno - seeded and finely diced
Instructions
Freeze butter before hand, for about an hour. This will allow it to more easily be cut into the flour.
Preheat oven to 400 degrees.
Take butter and cut it up into small cubes. In a small bowl add a handful of flour and then add butter, mix around so butter is coated in flour. In food processor pulse butter a few times to finely chop it up.
In a bowl mix flour, baking powder, baking soda, salt and sugar. Add in cut up butter and mix with hand mixer until the dough is very crumbly.
Add in buttermilk and chopped jalapeno, continue to mix until dough mixture forms.
Knead dough with your fingers for 2 minutes.
On a lightly floured surface, spread out dough to 1/2 inch thick. You can use your hands to roll and pat it.
Using biscuit cutters or circle cookie cutters, cut biscuits.
Keep repeating until all dough is used, sometimes respreading the dough if needed. You will get 18-20 biscuits.
Put biscuits on greased baking sheet.
Bake for 13-15 minutes or until the bottoms turn slightly brown.
Serve and enjoy!
Brooklyn Farm Girl http://brooklynfarmgirl.com/
You may also like:
Jalapeno Cheese Wonton Poppers